Founded: 2012
CEO: Jeff Church
Headquarters: Oceanside
No. of local employees: 225
Revenue: $110 million (2017, projected)
Suja Life LLC's first commercial juice press, a blue machine about the size of a minifridge, still stands on the floor of its Oceanside production facility. But nearby is the real powerhouse: a German-made Flottweg belt press with the ability to squeeze nearly all of the juice from the produce it mashes.
The machines allow the company to wring liquid from 1.5 million pounds of organic fruits and vegetables weekly.
Ramping up capacity has been an ongoing effort for the company since it first started supplying its cold-pressed juices to Whole Foods Market stores.
Minority investments made in the company just over two years ago by corporate giants Goldman Sachs and the Coca-Cola Corp., have helped Suja accelerate its already rapid growth by financing the opening of a new production facility, offices and warehouse space and allowing access to Coca-Cola's massive distribution network.
CEO Jeff Church says the company expects to take in $110 million this year, an increase of more than 160 percent compared with 2014.
The Coca-Cola Decision
The decision to team up with investors came a few years after the company's founding by Annie Lawless and Eric Ethans, who partnered with San Diego-based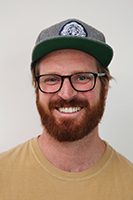 serial entrepreneur James Brennan and Church, who has a history of building businesses, to grow their grassroots cold-pressed juice enterprise. Bryan Riblett, Suja's chief innovation officer, is also a co-founder.
In response to the 2015 announcement that the San Diego-based juice purveyor had agreed to accept $90 million in exchange for 30 percent of the company, some customers balked — and so, too, did some employees. Church fielded concerns that Coca-Cola, a soft drinks empire built on sugary confections made with artificial ingredients, would impose restrictions on Suja that would force it to compromise its principles.
But he says that hasn't happened, and he views the partnership as part of a sea change in the nature of corporations' interest in emerging brands.
"Over the last 10 years, I'd say, there's been a much different approach to these companies buying these other businesses," Church said. "They've said: 'We want to learn from you, too. We want to give you what's good about us that you don't have — in our case, lower cost on buying our bottles — but what we don't want to do is muck up your R&D, for example, or your speed to market."
Suja can take a new product from idea to reality in six weeks, Church said. Major food retailers operate on much longer timelines, with some taking 18 months to get a new product onto shelves.
That quick turnaround time has allowed Suja to experiment widely with diversifying its products, a hedge against the inevitability of changing consumer tastes. While Church doesn't think the popularity of cold-pressed juice will wane any time soon, Suja fans — many of whom are willing to pay $7.99 for eight ounces of a flavor from the company's Classic line, for example — are happy to shell out on a new style or blend of beverage.
"Our consumer base is somebody that doesn't want to drink the same thing every day," Church said. Primarily, its fans are millennials and Generation Xers.
The Brains Behind Blends
Product development is overseen by Riblett, a San Diego State University graduate who trained at the Culinary Institute of America before joining Suja as one of its co-founders.
Riblett follows both local trends and ingredients from communities around the world to determine what flavors to experiment with next.
He uses an average of 10 ingredients per blend, about double the number in competitors' offerings.
"We take the complexities of what we're doing and make it available to you," Riblett said.
In addition to cold-pressed juices, Suja has introduced lines of lightly flavored water with probiotics, kombuchas and "drinking vinegars," which incorporate apple cider vinegar or coconut vinegar.
The newer products are intended to appeal to shoppers who, in addition to their interest in buying products they view as generally healthy, are increasingly becoming wary of the negative effects of consuming too much sugar.
One downside to the Coca-Cola partnership has been having to decide not to use some ingredients they would have liked to because it is not practical to source them at scale, Riblett said. But the trade-off has been worth it to get more bottles into more hands, Church said: The company's philosophy is centered around the idea of "democratizing" access to healthy juices.
Once, Suja employees capped each bottle by hand. Being able to buy bottling equipment, more efficient presses and high-pressure processing (HPP) machines has allowed Suja to scale, Church said.
"Emerging brands can start trends, but emerging brands can't win trends," he said. "Big food corporations have to eventually adopt that trend to be able to take it all the way."
Dealing With Rapid Growth
However, Bernhard Schroeder, director of the Lavin Entrepreneurship Center at San Diego State University, who has extensive experience as an adviser to startups, said he believes too-rapid growth may have led Suja's founders to agree to relinquish some company control to keep up the pace.
"It is a dilemma," he said. "The thing that kills young companies like this is sales, because they can't replenish inventory fast enough, so they run out of cash."
One way to handle rapid growth is to rein it in, and sell in only specific stores to slowly grow the brand, rather than maximize sales, he said. Another method, the route Suja took, is to work with an investor with the capacity to handle that kind of volume.
"I'm not saying it's right or wrong, because everybody has their own objectives," Schroeder said. Still, "I have helped several companies in the last six to seven years grow very well without giving up substantial equity."
Some startups in San Diego have demonstrated it's possible to go it alone.
The founders of Chosen Foods, for example, didn't take any outside investment as they grew the company's avocado oil business. Earlier this year they sold the company, which is a brand leader, "under extremely favorable terms" to Sesajal S.A. de C.V., a major food industry supplier in Mexico, Schroeder said.
Schroeder, an adviser to Chosen Foods, has also advised founders of other local startups. Before moving to San Diego, where he has worked with several companies as chief marketing and chief operations officer, Schroeder was a senior partner in a marketing communications agency that he helped grow from $2.5 million to more than $1 billion in revenue.
Broadening the Business
Many companies, of course, were already selling cold-pressed juices when Suja showed up on the scene, such as Evolution Fresh, which was acquired by Starbucks Corp. in 2011, and BluePrint, which was acquired in 2012 by natural foods conglomerate Hain Celestial. But Suja isn't interested in racing to be the first to debut a product.
This summer the company launched its first line of kombuchas, the fizzy, fermented tea teeming with probiotics. Church said the impetus came from a retailer, a source of inspiration for many of its products, that wasn't comfortable with its current purveyors.
This month the company plans to launch a line of coconut waters flavored with cold-pressed juice, developed in collaboration with Zico Beverages LLC, a coconut water brand owned by Coca-Cola.
"We've moved our brand beyond just being a juice company to being about healthy organic beverages," Church said.
The company sources its produce, all of which is organic, from California. It is considering becoming certified as a B Corporation, which allows companies to pursue a broader mission in addition to returns for shareholders, and recently hired someone to oversee its sustainability efforts.
1 Million Beverages Weekly
At its facilities in Oceanside, which cover more than 170,000 square feet, including a new production facility, offices and warehouse space, the company produces about 1 million bottled beverages weekly.
Church said the company is looking to echo its message of transparency when it comes to the ingredients in its drinks — each is listed on the bottle's label according to how much of it was used to create that specific drink — in its business practices.
For Riblett, aligning how the company does business with how it produces the beverages it sells is an essential element of building a brand that resonates with consumers.
"We're always looking for not just better-for-you products, but products that are better for the environment," Riblett said. "We're not just a company that's pushing out products; we're trying to create a place in the economy and the community that people respect and look to not just as the products being transparent but the company being transparent as well."
Terms to Know
Clean label: You won't find any hard to pronounce names of artificial colors, flavors or preservatives on these products' nutritional labels
Cold pressed: Juice made using a hydraulic press, rather than centrifugal juicers, which use super-fast blades
High pressure processing: Putting packaged products under intense pressure to kill pathogens and increase shelf life without heat