Golf equipment manufacturer, Callaway Golf Co., headquartered in Carlsbad, and professional basketball player and three-time NBA champion Stephen Curry, have partnered to bring the game of golf to underrepresented youth around the world.
As part of the initiative, Curry helped Howard University, a historically black university located in Washington, D.C., launch its first-ever Division 1 Golf Program last month, set to debut in 2020. In fulfilling its part of the bargain, Callaway is the official golf equipment provider for the program. Additionally, through the Callaway/Curry partnership, the two will release co-produced original content focused on golf.
Creating Opportunities
"We've found an incredibly likeminded partner in Stephen (Curry)," said Chip Brewer, president and CEO of Callaway Golf Co., via a statement. "His love of golf is something we at Callaway immediately connected with. And over time we realized we shared much more than that: a vision to create opportunities for access to the sport for people that might not have it. With our support, (Curry) is uniquely positioned to create meaningful experiences in golf."
Curry's admiration for golf runs deep. In fact, he has committed to fund Howard University's men's and women's programs for the next six years, according to the release, with a goal of "raising an endowed fund to make the program self-sustainable." He will also award three full golf scholarships — two for the women's team and one for the men's — as part of his pledge. Not to mention, the athlete is a PGA Jr. League Ambassador, often participates in golf tournaments and currently is the executive producer on ABC's mini-golf show "Holey Moley."
Growing the Game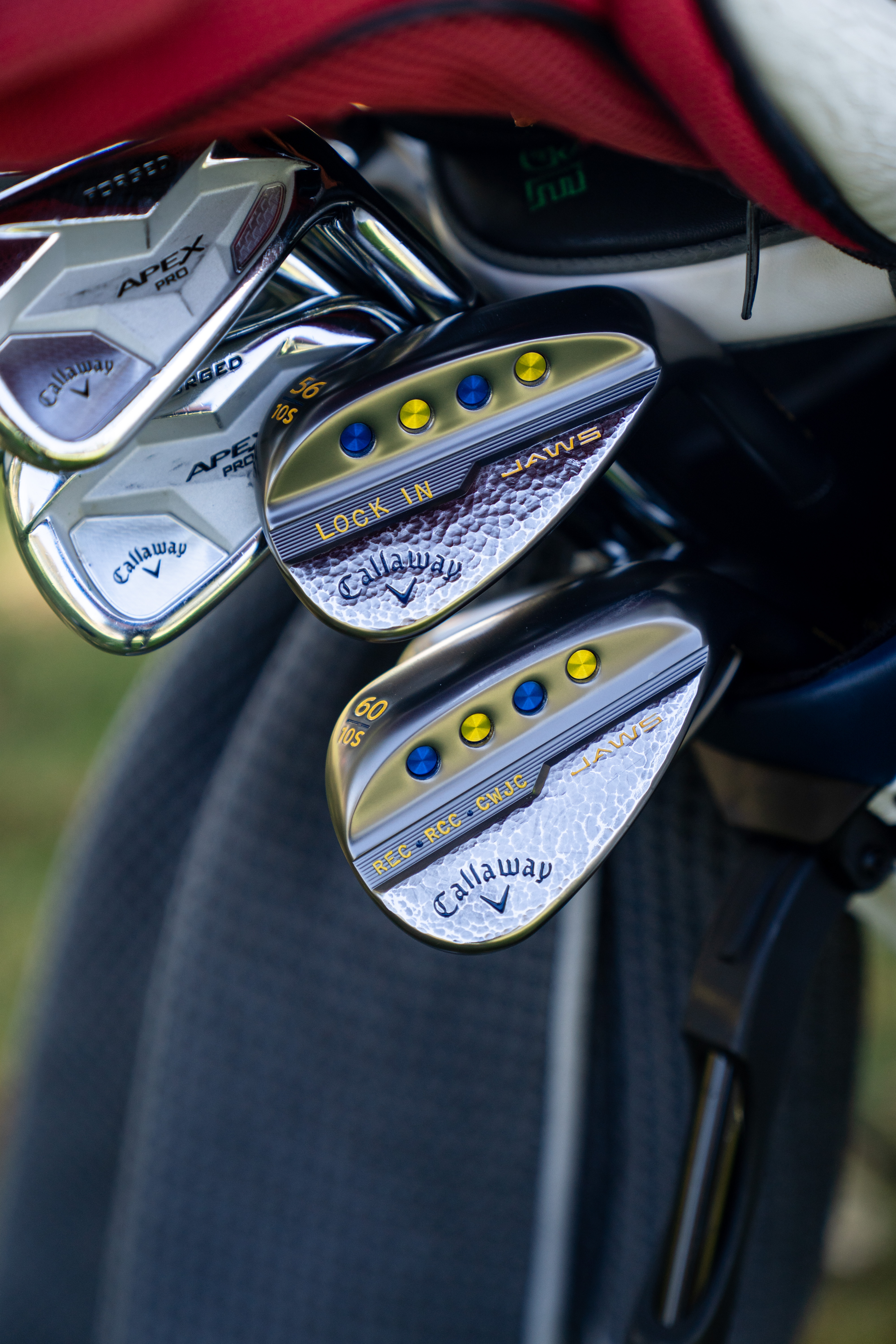 "I am beyond excited for the opportunity to work with Callaway Golf," said Curry in the news release. "Their ability to think outside the box on how we can collectively grow the game of golf is second to none. I can't wait to begin rolling out some of our ideas to make golf more accessible to boys and girls around the world."
Curry is just one of a few talented and highly-celebrated young sports players that Callaway Golf has partnered with recently. In September, the company announced it had signed 17-year-old golf phenomenon Akshay Bhatia to its tour staff. The contract basically means Bhatia, who turned professional just a week before the announcement was made, will use Callaway equipment on the tour.
"(Bhatia) is one of the most prolific amateurs the golf world has seen in a long time, and we're thrilled to have him join our professional tour staff," said Tim Reed, SVP of global sports marketing for Callaway Golf. "He has all the tools to complete at a high level, he's mature beyond his years, and we're confident that he is going to have a lot of success using our equipment. We're fortunate to have so many impressive young players on our staff, and we look forward to working with (Bhatia) for many years to come."
The Brands
Callaway Golf Co. has a portfolio of global brands including Callaway Golf, Odyssey, OGIO, TravisMathew and Jack Wolfskin.