The San Diego biotech industry stands to be particularly affected by a recently signed bill requiring California public companies to have at least one woman on their board by the end of 2019.
Research points to life sciences — a key driver of the county's economy — fueling a gender imbalance among directors of public companies. Observers say San Diego's life sciences ecosystem is shaped by investors, who are largely male and recruit via personal networks less likely to include females.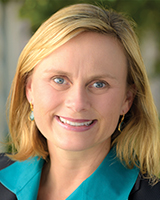 "Smaller boards in general are more likely to have all-male boards or a fewer number of female directors per board," said Annalisa Barrett, a clinical professor of finance at the University of San Diego's School of Business, who has conducted research on corporate boards.  
In 2016, 13 of the 25 largest biotechs in San Diego — or 52 percent — didn't have a female board member, according to data Barrett compiled from the Russell 3000 stock index of large firms. That was 10 percent higher than the county's industrywide total.
Greater Imbalance at Small Firms?
Barrett said it appears that the percent of all-male boards is even greater if taking into account smaller public biotechs, which she plans to capture with hard numbers in future research.
The imbalance appears related to the high percentage of startups in San Diego biotech. Venture capitalists — usually male — supporting them have a large say over board makeup.
Barrett said life science investors don't seem as concerned about the issue as firms like BlackRock. One of the largest shareholders of American companies, BlackRock has urged portfolio companies to have at least two women directors.
Beyond the 2019 California deadline, the new law mandates a public company with five directors have at least two female board members by 2021, and a board with six or more directors must include at least three women.
Fines for Violations
Companies that fail to meet the mandate face fines of $100,000 for a first violation and $300,000 for breaking the rules a second or subsequent time.
Two local biotechs with all-male boards — AnaptysBio and Medicinova — did not return a request to comment on compliance plans.
Most biotechs rely on their networks when searching for board members but that is bound to change with the new law. So said Robin Toft, founder, president and CEO of Toft Group, a San Diego-based firm that specializes in life sciences and health care recruitment.
"The boards have significant networks. They feel it's more effective and efficient if they work through them, but unfortunately there's unintentional bias because their own network is limited," Toft said. "Now, it's my expectation that instead of 30 percent going to board search that probably 70 percent will."
Toft also foresees biotechs reevaluating a long-held expectation that all board members hold CEO experience, bringing on directors from other parts of the C-suite.
Appealing to Job Candidates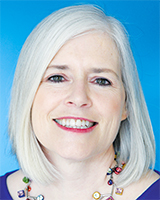 In addition, she said companies with female board members will be thought of more highly among candidates — especially among younger workers more attuned to the matter. That's critical with an accelerating talent crunch.
Toft and others made an economic argument for including women on boards. Credit Suisse in 2014 found that companies with at least one woman on the board had an average return on equity more than 2 percent higher than all-male director businesses.
Helen Torley, the CEO of Halozyme, said critical for gaining female representation on boards — and greater diversity overall — is building a pipeline of leaders. That includes mentor-led "sponsorships" where mid-level employees gain experience in senior roles.
"I think large companies do this much better than smaller companies," Torley said.
Halozyme's eight-member board has three women, including Torley.
She chairs the committee on workforce development, diversity and inclusion for the trade group Biotechnology Innovation Organization, or BIO. Early next year BIO will release companies' best practices for fostering diversity, a roadmap for others to follow.
"More CEOs, including in San Diego, are waking up to this," Torley said. "What they've lacked is how they do this."
In 2016, Torley was the only female CEO in a survey of 44 publicly traded San Diego biotechs. These firms represent a fraction of life sciences companies in San Diego, though among private companies in the county there doesn't appear to be research on board and CEO gender diversity.
A follow-up survey hasn't been conducted. But San Diego biotech observers say there does seem to be female leadership momentum.
Notably, Sheila Gujrathi this summer was named the CEO of Gossamer Bio, armed with $330 million through two funding rounds, and the company has said an initial public offering could eventually be on tap. Its board has eight members, two of whom are women, including Gujrathi.
While there's agreement that biotech boards should have more women, life science circles have debated whether this new legislation is the best vehicle. It could also end up in court as some attorneys have said it may not pass legal muster.
Investor Control
Industry trade group Biocom opposed the bill, telling the publication Voice of San Diego last month in a statement that "in the life science industry, many companies do not control their board slots, but rather they are controlled by capital providers."
The statement also said given the demand for talent, it would be difficult for smaller biotechs to comply with a short implementation window.
Barrett, the USD professor, said biotechs may want to consider increasing the size of their boards and adding broader experience. If fearing the expense of an expanded board, an option is to lower each member's cash compensation or shift to equity models, she added.
Some women in news coverage have also expressed fear over the assumption of being on a board based on quotas rather than qualifications. Toft, who leads the recruiting firm, weighed in on the sentiment.
"These women have earned their opportunity. They just haven't had an open door to realizing them. I don't think this lowers the bar for anyone," she said.