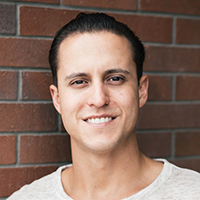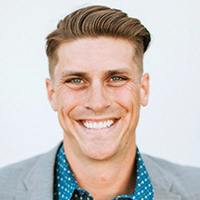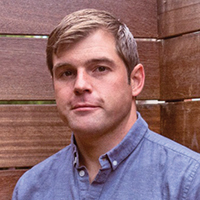 It's a moment that San Diego entrepreneur Cody Barbo is unlikely to forget.
Trust & Will, the startup he had recently launched with Daniel Goldstein and Brian Lamb, had made it to the final round of interviews for Techstars — and Barbo was on his honeymoon, in Hawaii.
He did the interview via video at 5 a.m. local time wearing — what else? — a Hawaiian shirt.
Notwithstanding the outfit, the pitch worked: In late January, Trust & Will, became the sole San Diego-based company in the first full-size Techstars Anywhere cohort.
The Anywhere program is a virtual version of the Techstars accelerator program. (Four companies, including San Diego's Qeepsake and SimpleForms, were part of a pilot class for the program in the first quarter of 2017.)
Techstars, founded in Colorado in 2006, has locations in more than a dozen cities. About 300 companies are accepted into Techstars programs annually; each cohort is comprised of about 10 startups.
Trust & Will helps people set up trusts and wills online for a flat fee. It is targeting those millennials who would prefer to use online tools rather than pay an attorney — and especially those who have put the task off because of the associated expense and time. Users can create a legal will in about 15 minutes.
"It's really affirming," Goldstein said, of the Techstars' acceptance. "We haven't been at this very long, but we've moved really fast, and I think there's a huge market opportunity and a huge opportunity for us to help a lot of people."
Acceptance into Techstars comes with $120,000 in funding in exchange for 6 percent of the startup's common stock.
In addition to funding, Techstars gives participants access to its network of thousands of alumni and mentors.
Techstars' portfolio companies, which number about 1,200, have a combined market cap of more than $11 billion.
More than a dozen San Diego companies have spent time in a Techstars program. Six were part of a 2015 robotics-focused cohort sponsored by Qualcomm.
Two have failed, but the rest remain active or have been acquired. EmailCopilot, which participated in 2012, raised $1.26 million and was acquired in 2016 by Return Path.
Shopventory, which went through the program in 2013, has raised $1.76 million, according to Techstars. And CleverPet, part of the Qualcomm group, has raised $500,000 in addition to the $120,000 from Techstars.
Ninety percent of the companies in the accelerator's portfolio are active or have been acquired. Together those companies have raised $4.4 billion.
Chance Meeting
Before starting Trust & Will, Barbo co-founded a tech startup called Industry, a LinkedIn-style platform for the service and hospitality industries. Barbo was fired from the company, which had launched in 2014, a few months after it raised $2.3 million in venture capital.
Barbo bounced back: That same year, Trust & Will finished third among the 10 finalists that competed in San Diego's 11th annual John G. Watson Quick Pitch Competition.
The event, co-hosted by Tech Coast Angels and the San Diego Venture Group, earned the company $5,000. But it also linked Barbo with Ryan Kuder, who runs the Techstars Anywhere program and who encouraged Trust & Will to apply for 2018.
Kuder said Techstars accepted fewer than 1 percent of companies that applied for the Anywhere program.