A group of volunteers that helps the San Diego chapter of Tech Coast Angels vet deals has become an integral part of the organization — and a potential bench of diverse future investors.
TCA board member Sergio Gurrieri launched the chapter's volunteer analyst program in 2012 to help members leverage young professionals' skills in due diligence. Vetting pitches is an arduous process which, if done shoddily, can result in investors making bad investments or passing on good investments.
Volunteer analysts, who must apply to participate in the program, dig in on prospective deals, conducting technical research, competitive analysis and exit modeling to inform members' investment decisions.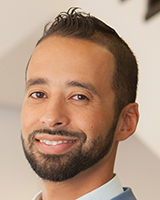 That's still the case, but the program has expanded beyond its initial purview, according to the San Diego chapter's executive director, Ashok Kamal.
"I see our analysts as an extension of the TCA membership, sourcing startups, advising on strategy and strengthening the social fabric of TCA," he said.
The San Diego chapter, TCA's largest, is composed of more than 120 active investors. It typically leads seed rounds from $300,000 to $1 million for early-stage tech and life science companies in San Diego and surrounding regions, as well as tops off deals from other organizations and networks. Members, who must be accredited, are expected to invest about $50,000 annually via two $25,000 deals.
Kamal said the chapter's volunteer analyst program is unique among the organization's chapters — and, as far as he knows, angel groups nationwide.
Initially accepted in two cohorts yearly, the volunteer analyst program today recruits on a rolling basis. Nearly all analysts are referred by others in the program or members of TCA, although about 5 percent join after cold-calling the organization looking for opportunities to get involved. The application process includes vetting by a senior analyst, then TCA management.
Forty analysts make up the group of volunteers, which includes a mixture of working professionals and graduate students. More than half are women.
Kamal said the chapter hopes the gender and cultural diversity of its volunteer analysts will influence the demographics of angel investors in the San Diego area going forward. Of the members of TCA's San Diego chapter, 15 percent are women.
"Venture capital and angel investing have a high barrier to entry," Kamal said, referring to accreditation, which requires net worth of $1 million or annual income of $200,000 for at least two years running, and the expectation of the same or higher going forward. "This creates a self-perpetuating cycle that prevents diversity and inclusion."
In the U.S., 22 percent of angel investors are women, according to a November 2017 report commissioned by the Angel Capital Association and the John Huston Fund for Angel Professionalism. The survey incorporated data on the profile, background and investment behavior of nearly 1,700 angel investors.
Venture capital is even less diverse. A Crunchbase report from 2017 found 8 percent of partners at the top 100 venture firms globally were women.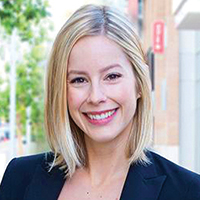 Brittney Sabbah joined the TCA volunteer program in 2014.
Sabbah, 30, works with early-stage life science companies at JLabs, the Johnson & Johnson-run incubator in San Diego.
She found out about the program from the TCA members with whom she interacted in her role at JLabs.
Joining has given her an inside look at how investors considering deals think, and allowed her to more effectively guide the companies in the J&J incubator, she said.
"Today a big part of my job is to create programs that really help connect startups with knowledge, resources and connections that they need to help their business succeed," she said. "Through being an analyst, I learned a lot about the early-stage company lifecycle, such as what makes a good pitch and what makes a company attractive to an investor, and that's helped me shape more valuable programs."
Sabbah was the group's lead analyst on TCA's recent investment in online consumer research company GroupSolver. The San Diego chapter led the startup's $1 million financing round.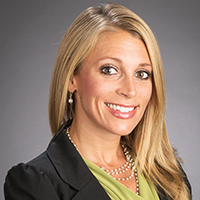 Cecelia Dotzler, 36, is among the volunteer group's newest members.
Dotzler, whose background is in the medical device industry, heard about the program from a classmate at UC San Diego's Rady School of Management, from which she recently earned an MBA.
"I wanted to get more real hands-on experience in the investing world, and I didn't have investing in my background," she said.
Shortly after applying and being accepted, she attended the organization's monthly screening meeting for life science companies looking for funding.
"I was hearing really innovative ideas while getting exposed to investment process," she said. Since March, when she joined, Dotzler said she has seen more than 20 pitches, as well as heard investor feedback on those proposals.
She's also involved in due diligence for a company pursuing seed financing.
Dotzler said she eventually hopes to do executive coaching for entrepreneurs, and that TCA's volunteer analyst program is giving her exposure to the worlds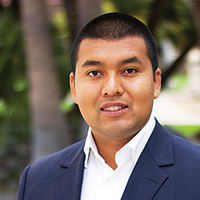 inhabited by founders and funders alike.
Leandro Jaime, 25, joined the program in 2017 after moving to San Diego from the Midwest.
Jaime, who emigrated to the U.S. from the state of Michoacán, Mexico, with his parents at age 5, became interested in investing during college, at Valparaiso University in Indiana.
A combination of interning at an early-stage software company and completing a capstone project for a finance class that had students acting like venture capitalists spurred his interest in tech investing.
As a volunteer TCA analyst, Jaime said he gets to witness entrepreneurs preparing pitches and investors providing feedback on the pitches in real time.
"That's really hard to get that early in your career in this industry," he said. "Being in a room like that and being able to see both sides of the table at the same time…that's knowledge you don't get reading a book or a newsletter or watching videos."
Jaime said he is using the experience to hone his skills to make his future forays into founding a company and investing in companies more likely to succeed.
It was his work at TCA that inspired J.D. Davids, CEO of SmartMoney Startups to bring him on as an apprentice, Jaime said. Two weeks later, he was hired as a full-time associate. The firm runs professional development programs for entrepreneurs
Kamal said the analyst program allows aspiring investors to get low-stakes training in what it means to invest in early stage companies, and to build relationships with active investors.
Some who go through the program may one day become investors themselves — perhaps with TCA, he said.