Four new startups have been accepted into the EvoNexus incubator program, and the founders of each have agreed to give the nonprofit organization a stake in their companies in exchange for participation.
The companies, which will be based in La Jolla, are Aumnic, a semiconductor company; medical device companies Cella Medical and AxioSonic; and QuickCarl, which links homeowners and renters to home services professionals via video calling.
These new companies represent an evolution in EvoNexus' long-term plan, put in place earlier this year, to become self-sustaining by requiring startups that are accepted into the incubator to give up some equity.
Rory Moore, founder and CEO of EvoNexus, said each gave from 1 percent to 5 percent, based on the company's maturity.
Entrepreneurs accepted into EvoNexus, which also has an Irvine office, get to work for free at its office space, which is provided by one of its corporate sponsors, Irvine Co. Entrepreneurs in the program also get linked up with mentors and receive introductions to potential investors. Previously the program was billed as a no-strings attached offering, unlike traditional programs, which typically take equity in exchange for funding and other benefits.
But Moore has said EvoNexus needs to find a way to pay its bills without relying solely on its corporate partners to ensure its long-term survival.
The organization has asked companies previously accepted into the organization to voluntarily give some equity. Moore said a majority of those still in the program today have agreed.
About 20 companies are based in EvoNexus office in La Jolla; about 10 are based in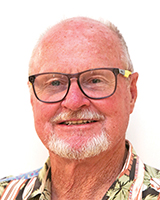 Irvine, he said. The Irvine office is in the process of recruiting its next cohort, which will also be required to give up equity to join the incubator.
Moore said the new requirement didn't seem to impact the recruitment process for the most recent La Jolla cohort: about 90 companies applied, when the average number is about 100.
The organization also recently tapped volunteer Marco Thompson as Moore's successor, although not permanently. If Moore were to leave, Thompson would act as interim CEO until EvoNexus found a new leader.
Since inception Moore said more than 170 venture capital funds have invested in companies that have gone through the incubator. Since 2015, 77 percent of the EvoNexus portfolio has received funding, he said.