Budding tech startups often need money before they're earning it, relying on venture capital and other equity-sucking sources of cash to grow.
But VC money isn't always an option. Some founders, like Rob Farrow, see venture capitalists as a threat to an entrepreneur's independence.
"We had a lot of VC firms coming at us with decent offers, but the amount of equity and board seats they would get would basically give them control over our destiny," said Farrow, co-founder and CEO of Aisle Planner, a wedding app company in Encinitas.
When rejected or turned off by terms, founders often seek other kinds of capital such as angel money or crowdfunding, which has a reputation for being more accessible with fewer strings attached. But both options can be tough to nab. Especially for high-risk startups, or slow-growing companies that don't promise much upside to investors.
A new(ish) kind of capital is making its way into the software world called revenue-based financing, and some San Diego startups (including Aisle Planner) are giving it a try. But this kind of capital isn't for everyone, and founders should examine their motives before moving forward.
Startups Are Risky Business
Simplified in the extreme, revenue-based financing is basically a high-interest business loan for businesses considered "risky" by lenders.
Banks don't like lending money to new companies that don't have assets, which is basically the description of every software startup in San Diego.
Carlsbad-based HireAHelper, an online marketplace for movers, had this very problem when seeking capital. The company couldn't get the attention of VCs because their growth was too gradual and steady, with little chance of a "hockey stick spike" in the future. But the company was growing just fast enough to need extra cash to keep up with incoming business.
Founder and CEO Mike Glanz sought out a business loan, but kept getting rejected by banks.
"We went to the banks, and they would say, 'You have no assets and you've only been in business for four years. You want to borrow $200,000? Are you kidding?'" Glanz said. "It was impossible."
Glanz also tried Small Business Administration (SBA) loans, and was rejected.
"It was always the same thing," Glanz said. "You're a software company. You have no assets."
Superman Charges Interest
Revenue-based financiers found a way to service these small startups in times of need, while shoring up their own risk. The principle is simple. Software companies generate fairly predictable streams of monthly payments, especially when they're software-as-a-service (SaaS) companies. Financiers can lend against this future revenue stream despite the lack of assets. In short, the lender gets a portion of your sales until the loan is paid in full.
But the flexibility of the loan comes at a cost. Interest rates range from 15 percent to 30 percent or higher.
Old Idea, New Name
Revenue-based financing isn't new, and variations of the model have gone under various names for various industries: royalty-based financing, accounts receivable financing, invoice financing, and lastly credit card factoring.
What's new is these lenders targeting software companies. In the past, these lending options have been offered to oil and gas businesses in the 1990s. It's still a popular choice for the movie industry, which obviously doesn't see revenue until after the movie is released. It's even found a niche in drug development, where it goes by the term "royalty-based financing." It has only recently found a natural fit in the SaaS model.
Use Debt For Right Reasons
Jay Lichter, a local venture capitalist, longtime executive and serial entrepreneur, says founders should be cautious with this kind of lending.
"It's useful only if it's used appropriately," said Lichter, managing partner at Avalon Ventures. "You have to pay high-interest debt back quickly. It's great if there's a short-term issue. But when startups use debt as a substitute for equity investment, that's when you get into trouble."
As an equity investor himself, Lichter obviously has skin in the equity game. But he says borrowing money to fulfill orders or execute booked business is a very different approach than borrowing to extend the company's shelf life for another year without any hope of generating revenue. The former is healthy, and even encouraged. The latter is startup suicide.
Avoiding Personal Risk
It's important to note that revenue-based financing can protect the founder when compared with business loans that are tied to the founder's personal or business assets. That's part of the appeal for entrepreneurs.
"If we went out of business, the banks wouldn't come after my house," Glanz said. "At that point in my life, they could've taken my whole life for $200,000."
Farrow agreed. "If we defaulted tomorrow, they wouldn't be able to come and take anything away," he said.
As a bonus, the founders get to hang on to 100 percent of their equity.
The Numbers
Both HireAHelper and Aisle Planner borrowed from revenue-based financier Lighter Capital. Aisle Planner just recently secured the cash, and is optimistic about the loan's terms. Glanz said he's taken revenue-based financing twice now: $200,000 from Lighter Capital at about 20 percent interest, and $600,000 from American Express at about 12 percent. The company paid them both back early.
"We maintained 60 percent annual growth for three straight years after we took that first loan," Glanz said. "Having access to that debt was key."
City Looks for Partner for Startup Accelerator Project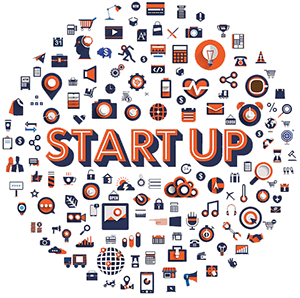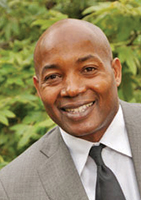 The City of San Diego is launching plans to build out a new startup accelerator complete with a coworking space, resources for entrepreneurs, and potentially seed capital for startups.
The city already has set aside up to $2.5 million for the accelerator to get its start, and is looking for an individual, nonprofit, or company to partner with on the project.
Stephen Maduli-Williams, the guy in charge of the project for the city's Economic Development Department, said the accelerator is part of a larger plan to launch multiple accelerators and a dedicated seed fund to offer startup capital to entrepreneurs.
"The project is in response to what we're hearing from stakeholders about the need for more business accelerators in San Diego," Maduli-Williams said, adding that it's a request he hears "all the time."
Seeking a Partner
The project is still in its early days, getting its start earlier this month when the city published an ad seeking an operator to lead the project. Specifically, the city is looking for a person or organization "with a large entrepreneurship network, proven business development success, and real estate asset management experience" to partner with the city to establish the accelerator.
The city's ideal partner could be "a nonprofit organization, industry group, academic or research institution, coworking space, private company, venture capitalist, real estate developer, accelerator manager, or an individual," according to the request for proposals (RFP).
The RFP states that the city's role in the accelerator will be to 1.) Make an initial capital investment to prepare the facility, and 2.) Provide operating capital to the entity operating and managing the accelerator.
The city has set aside $1 million for the accelerator's first year: $500,000 for the buildout and up to $500,000 to cover operations. After that, the city will provide up to $500,000 per year for up to three additional years for a total investment of $2.5 million.
Potential Funding in the Cards
Maduli-Williams said the goal of the project is to create accelerators that are self-sustaining.
"After seed investment, we want them to get to a point where they generate enough revenue to pay for their own operations," Maduli-Williams said.
If the first accelerator is successful in that way, the city may replicate the project "two or three times" as well as post an RFP for a fund manager for seed investments.
"We want to be able to provide seed funding as part of the program," Maduli-Williams said.
Location TBD
The accelerator's location has not yet been decided, but Maduli-Williams dropped hints that it could end up in parts of downtown, East Village or Barrio Logan, should that match up with the operator's plans.
One of the goals of the program is to impact low- to moderate-income neighborhoods through job creation, and both East Village and Barrio Logan qualify, Maduli-Williams said.
The city plans to have the operator in place and the facility set up by July 31.