Just over a decade after San Diego Private Bank was founded, its La Jolla-based parent company Private Bancorp of America Inc. (PBAM) has debuted a new location.
The bank opened its new Beverly Hills office, called Private Bank of America, on July 31. The expansion was funded in part by a private placement of the bank's common stock completed in April, which resulted in about $16.3 million in net proceeds. Previously the bank was slated to be called Los Angeles Private Bank.
In addition to its offices in La Jolla and downtown San Diego, San Diego Private Bank also has divisions in Coronado and in Newport Beach called Coronado Private Bank and Newport Private Bank, respectively.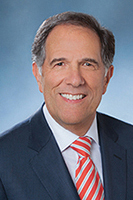 "We are very excited about being able to expand our footprint farther up the coastal Southern California marketplace," said Selwyn Isakow, chairman of PBAM.
Private Bancorp said its assets increased to $564.9 million as of June 30, a 17 percent increase compared with the same date in 2016.
Net loans rose by the same percentage over the year, from $383.7 million to $449 million, the company said, while deposits grew 13 percent from $346.1 million to $391.3 million.
Earnings per share in the second quarter of the year was 23 cents, down from 33 cents per share in the first quarter of 2017 as a result of additional stock issued.
Seacoast Q2 Net Income Dips
Seacoast Commerce Banc Holdings, the holding company of Rancho Bernardo-based Seacoast Commerce Bank, reported second-quarter net income of $1.4 million, or 23 cents per share, compared with net income of $1.8 million, or 30 cents per share, a year ago, a 22.7 percent decrease.
In the first quarter of 2017, Seacoast, which trades on the over-the-counter "pink sheets" market, reported net income of $1.6 million, or 26 cents per share.
The company is in the process of acquiring San Juan Capistrano-based Capital Bank, and a portion of the decrease in net income was attributable to merger-related expenses, which subtracted $281,000 from the company's bottom line. That deal is expected to close in the fourth quarter.
Net income at the company, whose primary business is making U.S. Small Business Administration loans, was also impacted by the bank's decision, announced in spring, to sell fewer of the SBA-guaranteed portion of the loans it makes. The move was intended to boost interest income over time, a steady source of revenue, at the expense of shorter-term gains.
The SBA said Seacoast was the 14th-largest SBA lender in the nation for the nine months that ended June 30 of the more than 3,000 financial institutions approved to make such loans. That's based on total dollars approved, which was $197.3 million for Seacoast in that time period.
The bank also recently relocated its branch in Chula Vista to National City.
Seacoast's assets grew 9.5 percent to $590 million in the second quarter of 2017 compared to a year ago. Its total assets are projected to increase by $900 million with the Capital Bank acquisition.
Guild Mortgage Continues Record Loan Volumes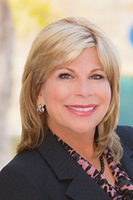 San Diego-based Guild Mortgage reported record overall loan volume of $7.3 billion in the first half of 2017, up 7.1 percent from $6.8 billion in the first half of 2016.
Purchase loans totaled $3.5 billion in the second quarter of 2017, also a Guild record. The previous record was $3.1 billion in the third quarter of 2015, the company said.
Mary Ann McGarry, president and CEO, said the company benefited from the introduction of MyMortgage, its new digital mortgage application.
"MyMortgage helps us to streamline the mortgage process while providing each homebuyer with personalized service," she said in a statement.
Total purchase loan volume for the first half of 2017 was $5.9 billion, up 23.1 percent from $4.8 billion in the first two quarters of 2016.
The company closed 32,209 new loans during the first half of 2017, up 5.9 percent from 30,254 in the first two quarters of 2016. The average loan size was $228,445, 1 percent more than the same time period in 2016, when it was $225,874.
As of June 30, Guild's portfolio included 172,615 loans, 57.9 percent of which were conventional; 31.4 percent, Federal Housing Administration; and 10.7 percent, U.S. Department of Veterans Affairs.