Shelter to Soldier hosted its 6th Annual "Be the Light" gala at the Hyatt Regency La Jolla at Aventine presented by Cox Communications and in partnership with Ranch & Coast Magazine and Redfearn & Associates. Event Sponsors included Davenport Executive Search, Second Chance Beer Co., Chamber Wines, Christian Brothers, The Wood Family, HR Prime, Companion Pet Care and Avion Law. Musical artist K. Emeline and live painter Amy Burkman provided entertainment for the evening.
More than 200 guests joined in the celebration that raised $88,000 for the Shelter to Soldier program. Shelter to Soldier adopts dogs from local shelters and trains them to become psychiatric service dogs for post-9/11 combat veterans suffering from post-traumatic stress, traumatic brain injury and/or other psychological injuries associated with traumatic service experiences.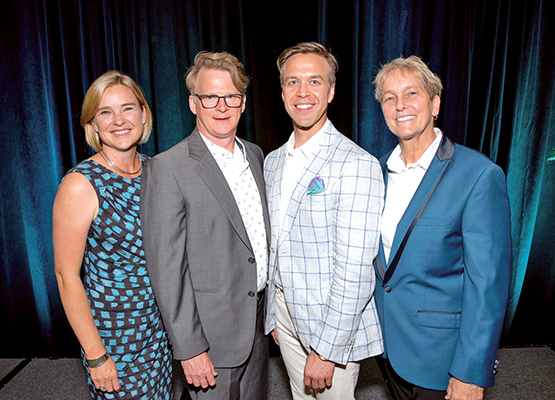 Pursuing Personalized Medicine For Women With Ovarian Cancer
The Clearity Foundation held its 10th anniversary celebration themed, "Teal Woman: Celebrating Life. Honoring Courage. Recognizing Progress.
Changing the Story for Ovarian Cancer," 2018, at the Paradise Point Resort & Spa. The event hosted more than 375 guests and raised $340,000 for the Clearity Foundation's programs and services benefitting the ovarian cancer community.
Proceeds from the event help ovarian cancer patients and their physicians make better informed treatment decisions, based on molecular profiling of tumors. Founded in 2008 by Dr. Laura Shawver, the Clearity Foundation has become a trusted resource to hundreds of women and families — an advocate for patients, a champion of personalized medicine, a promoter of science and a source of hope for the ovarian cancer community.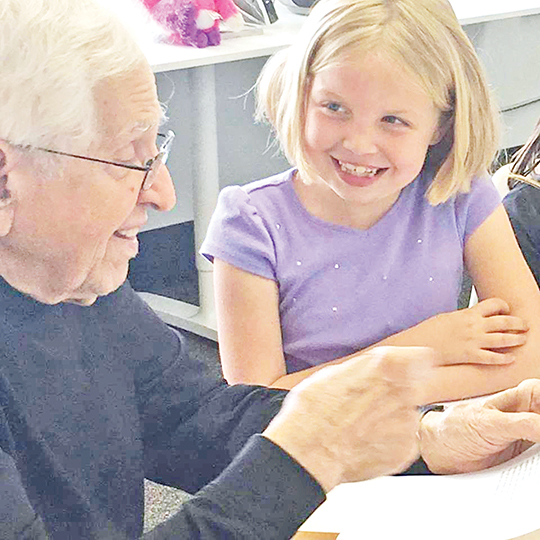 Very Dependable Leader Recognized
George Tsoris of Oceanside was recently named a 2018 Maytag Dependable Leader Award winner for his demonstrated dedication to keeping youth on the path to achieve great futures. The award recognizes Boys & Girls Club staff and volunteers who are committed to making a difference as dependable and exceptional role models.
Through a national partnership, Maytag brand and Boys & Girls Clubs of America selected Tsoris as one of only two winners nationwide to receive this year's distinction, which includes a $20,000 financial grant for Boys & Girls Club of Vista. The grant will be used for scholarships that will aid in career development support for club members. Tsoris was nominated for the award by Matt Koumaras, CEO of Boys & Girls Club of Vista.
A key lesson Tsoris aims to instill in members of Boys & Girls Club of Vista is the confidence to express themselves. Through interesting writing assignments and storytelling, Tsoris teaches the community's young people to never shy away from being true to themselves and sharing their feelings. Tsoris continues to be a reliable figure for Vista youth and at 90 years old has never missed a day of poetry group.
The partnership between Maytag and BGCA seeks to recognize and promote dependability — a quality that is at the core of what the clubs do every day and is central to Maytag brand. Through its partnership with BGCA, Maytag has donated more than $5 million to local Clubs in the last seven years.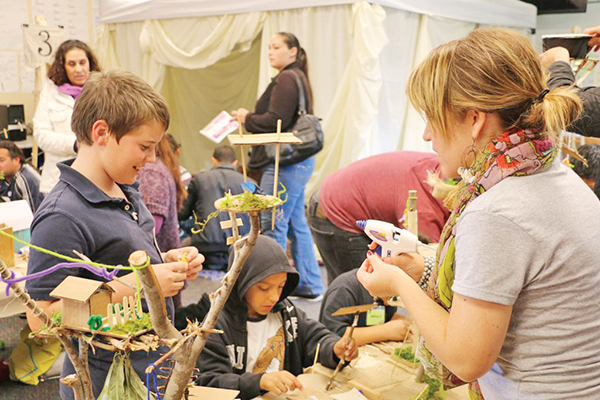 Grant to Bring Art and Exhibitions to Wider Audience
The New Children's Museum was awarded a three-year grant for $249,739 by the Institute of Museum and Library Services. The federal agency announced a total of 133 projects totaling $19,932,000 as part of its competitive Museums for America initiative. The New Children's Museum grant was the sole award in San Diego County and one of 21 awarded in California.
The three-year project enables the museum to partner with contemporary artists and San Diego community organizations in underserved neighborhoods to implement three cycles of annual artist residency programming. The annual residency project will culminate in an interactive work of art for families to enjoy at the museum, complementing the museum's exhibition plan for two to three smaller installations annually and one major anchor installation every five years.
The museum anticipates reaching nearly 10,000 children and family members in underserved communities through these efforts. The program will serve as a model for other museums to develop community-based exhibition and program development.