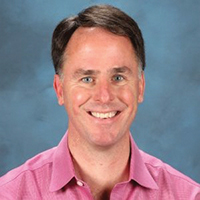 Everyone Counts, a San Diego company for voter registration and online voting, was acquired by Cleveland-based Votem Corp. on Oct. 3 for an undisclosed amount.
"We couldn't have found a better organization with which to continue and expand our vision for the future of elections," Everyone Counts CEO James Simmons said in a release.
Votem has its own mobile and blockchain voting platform. With the acquisition, it will offer mobile blockchain voting, online voting, online voter registration, election management, and remote accessible voting for military and overseas users.
Some of the combined company's clients include the United Nations, the Rock & Roll Hall of Fame, New Jersey, Colorado, Alabama and Montana.
Votem CEO Pete Martin will lead the combined company, and Simmons will take on an advisory role.
Votem will keep Everyone Counts' San Diego office. Stefanie Histed, a spokeswoman for Everyone Counts, said the combined company will have nearly 100 employees.