A venture capital firm in Carlsbad isn't looking for companies to back; it's looking for ideas.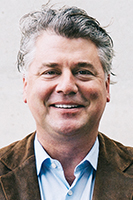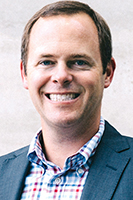 NextWave Ventures, started by father-and-son team John Slosar and Jeff Slosar in early 2011, is raising a $150 million fund to acquire technologies developed at public research institutions and work with researchers to commercialize their innovations.
That's a departure from typical VC firms, which tend to make bets on early-stage companies in the hope some will grow into big moneymakers.
"Traditional VCs don't normally reach down this low," Jeff Slosar, the firm's operating partner, said.
For researchers with innovations that show commercialization potential, that leaves incubators and accelerators, such as San Diego's Connect and EvoNexus.
However, often those programs want the lead researcher or principal investigator (PI) to manage the process of building a company around his or her innovation.
"Few PIs, in my experience, have the background or even the interest in doing so," Slosar said. "They have spent a significant part of their life building a family of alumni and researchers that have worked on this. They've got a great body of research, and they don't necessarily want to leave it — and they're not necessarily equipped to leave it."
Generalists
That's where NextWave comes in.
"I use the analogy of growing plants: These guys have done a great job of creating some seed, but it's just one seed," Slosar said. "And what we're very good at is taking that seed and planting it in the right soil and growing it to make it viable on its own."
Typically, PIs that work with NextWave get an equity stake in the company and act as an advisor, Slosar said. The firm doesn't take management fees, but its principals act as a paid team of consultants to each portfolio company.
"We're the generalists," said principal Sean Clottu, who specializes in marketing, sales and business development.
That structure further incentivizes the principals to push for each venture's success, Clottu said. He joined the firm in 2015 from Competitor Group Inc., the San Diego-based company that produces the Rock 'n' Roll marathon series.
Getting in early means NextWave, if it turns a technology into a viable company, will have equity more valuable than that of later stage investors.
"We don't have to sell our companies for $1 billion dollars," Clottu said. "That puts a ton of pressure on later stage VCs, that they have to sell for these massive amounts of money in order for the fund economics to work."
NextWave, instead, aims to sell companies for roughly a tenth of that.
"We live in the singles and doubles," Clottu said. "We can sell these businesses for $80 million to $100 million all day long, and that's a significant return for our (limited partners)."
Pilot Fund
The firm started out with a small pilot fund to test its premise. Among the technologies in which it invested was an innovative sensor developed by researchers at Scripps Institution of Oceanography. Used to monitor offshore natural gas reservoirs, the technology was commercialized under the company name Quad Geometrics, which has since partnered with Shell and Statoil in Norway.
As NextWave continues to raise its second fund, it has continued investing. Companies it considers closest to commercialization are SmartFoam and Traq, both based on technologies developed at UCSD.
SmartFoam is making products that, through sensors embedded within foam, wirelessly transmit data. One potential use would be as insole for athletes to measure steps and gait.
Traq is developing a tracker that uses saliva to measure a person's health and activity.
In total, NextWave plans to invest in up to 36 companies from its second fund.
UCSD, one of the universities with which the firm has worked, alone gets more than $1 billion in research funding annually. Of the $1.16 billion in backing the university received in its 2017 fiscal year, more than two-thirds came from federal agencies, including the Department of Health and Human Services, the Department of Defense and the National Science Foundation.