A startup in San Diego is making fancy fertilizer from your poop.
OK, that description simplifies the product a tad. Other than treated (and perfectly harmless) sewage byproducts, the home garden fertilizer also has algae, beer grains, and coffee grounds.
The company is called Upcycle & Co., and it's making a fertilizer that's as environmentally friendly as they come. The company's product is already being sold in home and garden stores across San Diego, and the startup has managed to raise $355,000 from investors in an oversubscribed seed round. The cash will help Upcycle push its product to bigger chains.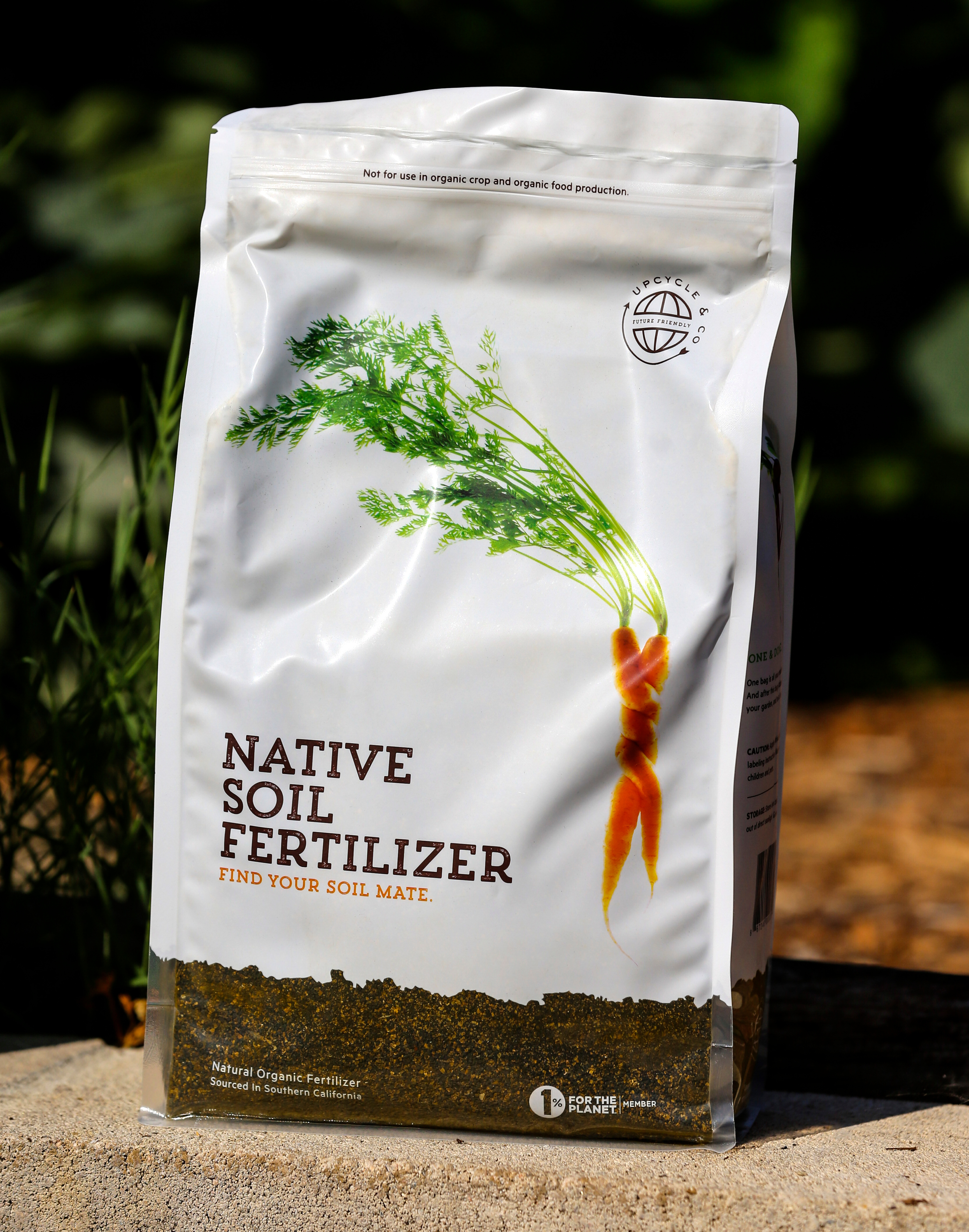 The sell? This product, called Native Soil Fertilizer, is better for plants, better for local businesses, and better for the planet.
That's according to Jared Criscuolo, the 36-year-old who founded Upcycle in 2015. A former financial advisor turned bleeding heart environmentalist, Criscuolo has committed years to nonprofits fighting the degradation of rivers, lakes, and oceans.
Criscuolo moved to San Diego from the East Coast seeking the sun and surf more than a decade ago. He'd surfed in the Atlantic during summers as a kid, and was looking forward to living near the ocean full time.
The first time he surfed after a rainstorm, however, Criscuolo became ill. He was unaware that the water becomes polluted after rain due to runoff from the city. He had to call in sick during his first week at a new job.
"When they told me it was because I surfed after a rainstorm, I was shocked," Criscuolo said. "That's not a rule on the East Coast. And how is that acceptable?"
Criscuolo became obsessed with water pollution. He founded a nonprofit called Below the Surface that documented the state of the rivers throughout the country. He paddled down rivers taking photos of his surroundings, and often encountered unsightly pollution in the water ways.
"There were sewage spills and human feces floating in the water," Criscuolo said, cringing.
The Sludge Journey
Eventually, Criscuolo's work led him to wastewater facilities, which are places that purify water that's been used for washing and flushing in homes and businesses. Here, Criscuolo learned how expensive it can be for dozens of these organizations to get rid of sewage waste.
"They treat their solids (for safety), put it in 18-wheelers at 70 percent moisture, and haul it to Arizona," Criscuolo said.
One agency Criscuolo encountered would ship seven truckloads per day, spending about $1,200 per truck. It can cost these facilities millions per year to ship heavy sludge to landfills.
This is why many agencies are finding ways to cut down this expense, drying and treating the waste so that it can be used on farm fields as fertilizer. During treatment at the wastewater plant, bacteria and other tiny organisms break sewage down into simpler, harmless organic matter, which contains essential plant nutrients.
It's this post-treatment product that Criscuolo is buying for his fertilizer.
"We've got this nutrient stock that we can get for pennies on the dollar," Criscuolo said. "And as a result, we've diverted 34 tons of waste that would have gone into landfills."
Winning Combination
Criscuolo turned his backyard into a laboratory, testing different combinations of the biosolids with other sources of local waste products that have high nutrient density. He picked up coffee grounds waste from coffee shops, algae waste from the production of spirulina, and brewer's waste from the production of beer.
He found a formulation that made his garden thrive, tested it at third party labs, and found that his formula could trump many existing fertilizers on the market.
"There's seven times more nutrient content than organic and conventional fertilizer at 25 percent less price," Criscuolo said.
Retail Sales
Upcycle's product is for sale in seven home and garden centers in San Diego, including City Farmer's Nursery near City Heights, Walter Andersen in Point Loma, Mission Hills Nursery, and North Park Nursery. It's also for sale online at Amazon.
Neal Bloom, a leader and mentor in San Diego's startup scene, has observed Upcycle mature over the past two years. He and Criscuolo share an office at The Vine coworking space in Downtown San Diego.
Bloom said Upcycle was able to get a physical product on the shelves before buying equipment and investing in infrastructure. That's the definition of building a "minimum viable product," the golden rule for startups, Bloom said. The idea is that it's important to test a product with customers before investing big money.
Going for the Independents
"Jared has taken startup growth principles usually applied in tech, and applied them to this non-tech product," Bloom said. "And that's obviously resonated with the angel investors who have funded him. He took raw materials that were in essence being wasted, and created a new and useful product with them."
Criscuolo said the new cash he raised in January is going toward branding, marketing, and commercializing. The product began selling in April of this year, retailing at $20 for an 8-pound bag. Criscuolo estimates that Upcycle could bring in $3.6 million in sales during 2018, provided he can close accounts with home and garden centers with 15-20 locations.
"I'm not interested in big box retailers like Home Depot and Lowe's," Criscuolo said. "But there are over 2,000 independently owned home and garden locations within 150 mile of San Diego. Those are our potential customers."
Criscuolo said he's in talks with many of those retailers already. When asked how confident he is that those relationships will solidify, Criscuolo replied, "It's a matter of when, not if."