San Diego's gaming community gained a new addition last month, after Warner Bros. Interactive Entertainment announced it would open a new studio in Carlsbad. One of many studios the LA-based entertainment company operates around the world, the new Carlsbad location will specifically focus on free-to-play mobile games.
The company said it picked San Diego for the expansion as an ideal location to attract talent from around the world.
San Diego has a solid pool of talent in the community, with developers from Rockstar Games and Sony Interactive Entertainment, and its close proximity to big publishers in Orange County and Los Angeles.
But the metro has flown under the radar compared with major gaming hubs farther north. While the Bay Area and Los Angeles have several large publishers, most of San Diego's larger studios are offshoots of those companies, said David Cole, founder of local game industry research company DFC Intelligence.
Cost of Living Concerns
"There is a great deal of talent in San Diego, but companies are still concerned about the high cost of living," Cole said. "San Diego is really competing to become a location for developers. … It's an urban area in a nice place to live. You just naturally get talent that migrates here."
For Warner Bros. Interactive, the company has 15 jobs posted for its new Carlsbad offices. Tom Casey, who is vice president and studio head at WB Games Boston, will also head up the San Diego office. He's familiar with the area; Casey previously served as vice president of games at Zynga, the developer behind 'Farmville' and 'Words With Friends,' working out of its Carlsbad offices.
WB Games hasn't shared what projects the San Diego office will work on, but the company has recently published mobile titles including "Game of Thrones: Conquest" and "Golf Clash."
"A large part of our success is driven by our talented leaders, including Tom, and we are looking forward to the games he and this new team will develop to further expand our reach in the free-to-play market," Warner Bros. Interactive Entertainment President David Haddad said in a news release.
A $95B Market in 2022
The mobile games market is making up an increasingly large slice of the industry. According to a report by games analytics company NewZoo, mobile gaming is expected to account for half of the entire games market by 2022, bringing in revenues of $95.4 billion.
This makes it an attractive option for established companies, but the lower cost of developing mobile games also provides opportunities for entrepreneurs looking to strike out on their own. For example, two brothers founded local company NimbleBit, whose free-to-play game, "Tiny Tower," racked up more than 10 million downloads after it was named Game of the Year in 2012.
"For a mobile studio, it's a much smaller scale, so your risk is much lower there. You don't have as much overhead. That's a trend that San Diego has taken advantage of," Cole said. "It's a nice living for people. They kind of fly under the radar developing this stuff. Some of (the games) may make $500,000 or $600,000 per year, but a lot of it is profit."
Ups–and-Downs
In an industry that has seen its ups-and-downs, Cole said it was difficult to tell whether the number of local jobs has increased in recent years. Work in the industry is largely project-based, so a large developer might staff up while working on a major project. If it's no longer deemed a big-hit game, developers have to begin the search for a new project.
"It is hard to say whether industry jobs are growing or just shifting," he said. "San Diego has always had a significant amount of talent, but companies shut down and new ones pop up that often hire people from the old studios."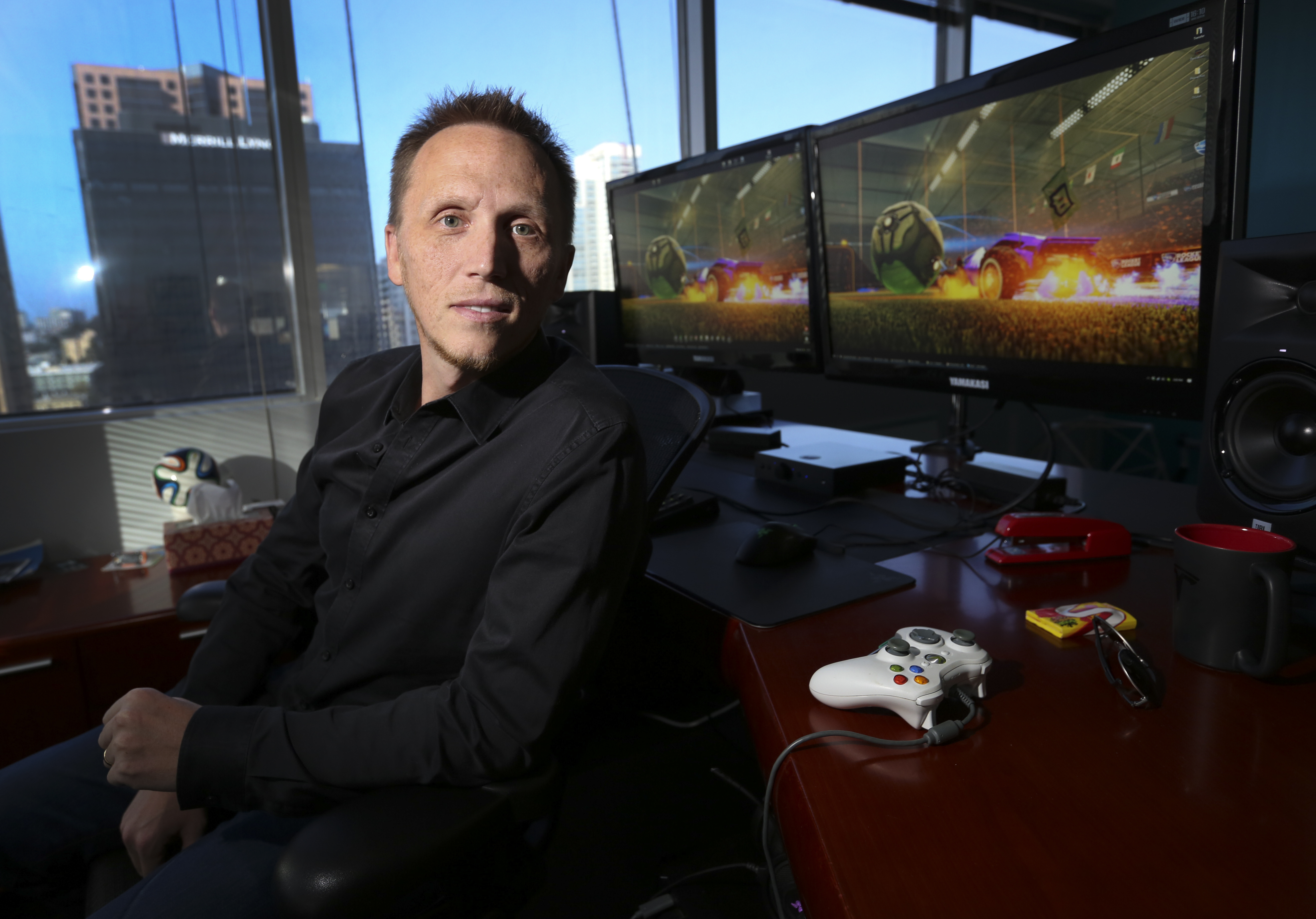 Psyonix Acquired
Psyonix, the local developer behind the soccer-like title, "Rocket League," worked to build its reputation as a stable employer when it relocated to the San Diego area in 2009. The company currently has 149 local employees, a significant uptick from its team of 10 a decade ago. Earlier this year, "Fortnite" creator Epic Games acquired Psyonix.
Psyonix CEO David Hagewood founded the company in North Carolina. In its early days, the team was looking to move to a city with more opportunities in the video game industry. They took a vote on where to go — and San Diego was an easy sell.
The indie developer started off doing contract work for other companies before it found a hit in "Rocket League" The move paid off early on, and Psyonix began to get more contracts from big titles being developed up the coast.
Hiring Challenges
"If you want to hire someone in the industry, it can be challenging to get them to move. So many employees in this industry have experienced layoffs, or studios shutting down," founder and CEO Hagewood said. "For a long time, we hadn't released titles that anyone knew. It was hard to convince people that this is very stable, and worth moving out."
Now, Psyonix has no such worries. It is mostly focused on hiring experienced developers that can hit the ground running.
Even if San Diego doesn't have as many giant publishers as its competitors, Hagewood said he's seen more activity from independent studios across the county.
"I always looked forward to San Diego growing as a game industry hub and wanted to be a part of that process," Hagewood said. I'd like to see San Diego develop a reputation for having a game industry here. … We're getting there. I think we really are."