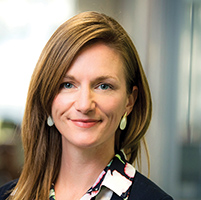 Nikia Clarke's mission is to boost San Diego's trading ties with other countries. As executive of the World Trade Center San Diego, which relaunched in 2015, Clarke has spent the past four years bringing opportunities to companies that have a product ripe for export, and helping them build connections both local and abroad to navigate the logistics of selling overseas.
Now, Clarke faces a new challenge, as tariffs with China continue to escalate and companies face uncertainty in other markets.
"People can't tell how much of it is a negotiating tactic versus an actual policy that will affect business," said Clarke, who is also vice president of the San Diego Regional Economic Development Corp. "It makes our job more important: equipping companies with what they need to compete internationally, because the rules are changing more quickly."
Clarke will oversee this year's MetroConnect program, which was created to help small- and midsized businesses grow their export sales. After surveying the program's previous 45 participants, Clarke said most have not yet felt substantial effects from the tariffs.
However, the tariffs might have a chilling effect on businesses looking to sell more overseas. Clarke said MetroConnect received 55 applications this year.
"On one hand, it changes nothing, and on the other hand, it changes everything," Clarke said. "There's a lot of uncertainty in the market and going global feels riskier than before."
The outlook might be a little bit sunnier for San Diego companies now that the U.S. has signed a revised trading deal with the metro's two largest export markets. The agreement called the United States-Mexico-Canada Agreement (USMCA), which replaces the North American Free Trade Agreement (NAFTA), should provide some relief, though steep tariffs on steel and aluminum remain in place.
Many local companies still find the promise of expanding to a larger customer base outweighs the risks. San Diego-based Telaeris Inc., a provider of radio frequency identification (RFID) services, said it entered the MetroConnect program for help translating its products into other languages.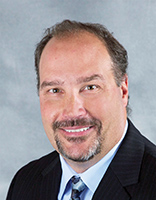 The company's flagship product is a handheld device that verifies employee badges for security. CEO David Carta said a few of Telaeris' products were affected by tariffs, but "the impact seems very negligible, which is good."
While Telaeris already sells its products overseas, Carta said he often receives requests to translate the software into other languages, such as Chinese or Arabic.
"If we can't meet their language needs, it makes it very difficult to sell into those markets," he said.
If the company is able to accomplish this, Carta expects the rate of adoption for its software will increase. Telaeris has 10 employees.
On the other end of the spectrum, Quality Controlled Manufacturing Inc., which employs 89, is looking outward to grow a smaller segment of its business. The Santee manufacturer is best known for its work in the aerospace and energy industries, but it also has a nonprofit program where trainees learn about complex manufacturing by creating custom auto parts. The company's Chief Operating Officer and Chief Financial Officer Rick Urban refers to it as "bling for motorcycles and cars."
Urban said the company currently exports some of these parts, but is looking to expand to additional markets as a way to fund its machinist academy program in the future. The program is currently funded through a match with the San Diego Workforce Partnership.
As for the tariffs, Urban said he's not concerned.
"By the time we're exporting a substantial amount, the dust will settle and there will be some deal in the middle that works for everyone."