Most of the attendees and panelists at business events and talks in San Diego are men.
Local entrepreneur and investor Victoria Lakers, when she lived in New York, had established a group for women in capital raising and private equity to surmount a similar dearth, eventually growing it to 200 people.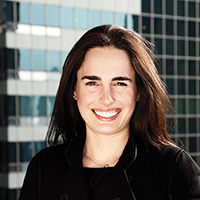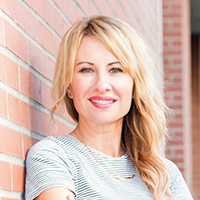 When she relocated to San Diego in 2014, she searched for a group with a similar dynamic, but found few options. She discovered a New York-based group called Changemaker Chats, which had been founded to bring women together with the aim of inspiring those in the earlier phases of their careers by hearing from female leaders as to how they accomplished their personal and professional goals, and decided to start a San Diego chapter.
She teamed up to so do with Anna Crowe, who she met through the Entrepreneurs' Organization accelerator program, which guides early-stage entrepreneurs to grow their businesses past $1 million in annual sales.
Crowe is CEO of Crowe PR, an agency with offices in San Diego and New York.
They launched in 2017, and now the group has five events under its belt. It's in the midst of planning its next such get-together for early September.
The most recent Changemaker Chat, held July 10 in La Jolla at U.S. Bank's newest Ascent Private Capital Management family office, featured venture capitalist Nina Saberi, president of Castile Ventures, who splits her time between San Diego and Boston. Nearly 70 people attended.
Previous speakers were Kristin Kahle, a serial entrepreneur and CEO of NavigateHCR; Jackie Reed, CEO of T S Restaurants, a family-owned company with 13 restaurants including Jake's in Del Mar and Duke's in La Jolla; Merrilyn Datta, head of business operations at Illumina; and Kristin Carroll, CEO of Rescue Agency, a marketing company that works with public health departments and nonprofit organizations to make healthy behaviors more appealing.
Lakers and Crowe said they plan to keep the attendee total under 100 for each salon-style event to allow for a more intimate feel, and to be able continue the tradition of having each attendee introduce herself before the group hears from the event's featured speaker. The events aren't broadcast or shared on social media in real time to help create a feeling of closeness among participants.
To be added to the invite list for a future Changemaker Chat, email hello@changemakerchat.com.