San Diego's Bank of Southern California plans to buy a Los Angeles-based bank in a cash-and-stock deal valued at about $44.1 million, a move that would create a new company with about $750 million in total assets.
The bank it plans to acquire, Americas United Bank, was founded in 2006 by a group of Los Angeles-based entrepreneurs.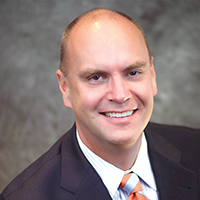 The acquisition would accelerate the San Diego bank's expansion in the Southern California region.
Bank of Southern California, established in 2001, has eight offices in San Diego, Riverside and Orange counties. It opened its first site in Orange County, a production office, in late 2017.
Headquartered in Glendale, Americas United operates four branches in Los Angeles County.
"This transaction provides a great value for our shareholders, creates opportunities for our employees, and expands our franchise to better serve our customers," said Nathan Rogge, president and CEO of Bank of Southern California.
Rogge and the Bank of Southern California executive management team will continue in their current roles following the merger. Americas United's president and CEO Adriana Boeka will join the Bank of Southern California board of directors as a non-executive director.
Under the agreement, Americas United shareholders will have the right to receive either $7 in cash and 0.4746 shares of Bank of Southern California common stock per share or $14.
Bank of SoCal and Americas United trade on the Pink Sheets over-the-counter market as BCAL and AUNB, respectively.
Based on a BCAL share price of $14.75, the combined bank is expected to have a market cap of about $123 million.
Post-merger, Bank of Southern California said it will raise $20 million from investors who have signed commitments to fund the transition.
The merger, subject to customary closing conditions, is expected to close in the third quarter.
Bank of Southern California's financial advisor was MJC Partners LLC; Duane Morris LLP served as legal counsel. Keefe, Bruyette & Woods advised Americas United; King Holmes Paterno & Soriano LLP served as legal counsel. MJC Partners is the offering's placement agent.