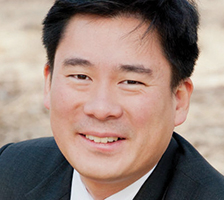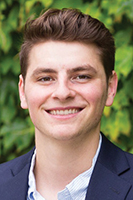 Counties across California depend on private organizations to efficiently meet a wide array of community needs. Nonprofits, community-based organizations and other private service providers bring the expertise and specialization required to maximize taxpayer resources and enhance county services.
In San Diego, for example, outside contractors provide important housing and support resources for homeless populations, services that would be difficult or inefficient to provide internally. The contracting process isn't perfect, but if Sacramento has its say, this cost-saving process could become increasingly ineffective.
Assembly Bill 1250 has already passed through the state Assembly and is currently making its way through the Senate. Proponents assert this bill will improve the county contracting process by adding a layer of new regulations similar to those that govern the state's contracting process.
Services Will Diminish
These mandates, however, will have two negative consequences for taxpayers: The quality of many county services will diminish and the price of county contracts will increase.
This bill puts forth significant new requirements for assessing contractor bids for financial, economic, accounting, engineering, legal and various other service contracts, regardless of what locally established requirements they may already meet. Specifically, it prevents counties from outsourcing if a county job would remain unfilled or displaced by a bid.
While there are many hardworking county employees, the rationale for providing specialized services utilizing only public employees is questionable to say the least. Some services can be easily provided using only county workers, but many essential services, especially ones that help some of California's most vulnerable citizens, come from private entities with unique expertise.
Goal is Service, Not Jobs
It should be the goal of counties to provide low-cost, high-quality services to their communities as efficiently and effectively as possible — conversely, it should not be the goal to protect county jobs for protection sake.
Additionally, the provisions to ensure private service providers are actually creating savings sounds good in principle, but the vagueness of these requirements will inherently lead to problems. AB 1250 mandates that counties be able to justify the size and duration of contracts based on savings for the county, without outlining a process by which to do so. Many counties have already cautioned that the scale of reporting requirements proposed in this bill would put a strain on already scarce resources, especially for those counties that contract out higher portions of their services.
Such requirements will unavoidably slow down the process and also impose costs on organizations that receive these contracts. As a result, the contracting process will become increasingly costly to taxpayers and potentially prohibitive for important service providers.
Disincentive to Bid
Perhaps most importantly, AB 1250 makes contractor's private information, including financials and proprietary data, accessible by public records requests. Competition for bids is ultimately what improves the quality of contracted services and keeps costs less burdensome for taxpayers. Firms may recognize this requirement puts their private information in easy reach for their competition and avoid bidding altogether. The risky mandates of AB 1250 could diminish the scope of services provided by counties or subsequently increase the price of their contracts.
Counties rely on contractors to provide diverse and necessary services while keeping costs down. Taxpayers deserve a serious accounting of the services they fund, and that's why in the near future the Taxpayers Association is going to start reviewing public performance by private contractors. We know the contracting process can always be improved.
That said, imposing these regulatory inefficiencies on contracting will not make it better or cheaper. By its own admission, the current draft of AB 1250 applies a state level solution to county problems; this is why 47 of California's 58 counties have already opposed this legislation. They know that if this law passes their hands will be tied and the quality of their services diminished at a higher cost to taxpayers.
Haney Hong is president and CEO of the San Diego County Taxpayers Association. Cameron Gyorffy is a Policy Analyst the San Diego County Taxpayers Association.