---
---
---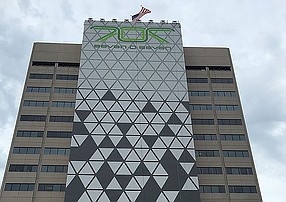 Measurabl Closes $50M Series C Funding Round
San Diego startup Measurabl announced Sept. 14, it had closed a $50 million Series C funding round.
La Jolla Playhouse to Host Innovation Night
The La Jolla Playhouse has announced its 14th annual "Innovation Night" will take place on Monday, Sept. 27 and celebrate Honorary Chair David F. Hale, chairman and CEO of Hale Biopharma Ventures, LLC.
---
---
Westmont Living Names New COO and CFO
Westmont Living, a privately-owned senior living provider based in La Jolla, has named former senior vice president of operations Rob Henderson as COO and Dever Lamkin as CFO.