Steve Sinovic
Recent Stories
LAW: Proliferation of Lawsuits Emphasizes Scope of the Problem
A tidal wave of new lawsuits claiming retaliation against so-called whistleblowers has been hitting business owners in recent years.
BIOTECH: Course Gets Variety of Students Up to Speed on Terms, Technology
Karin Lucas enjoys seeing the eyes of her students light up. The San Diego classroom she leads meets only for one day each year, but the knowledge she imparts could make a difference for business professionals working and investing in San Diego's life sciences industry.
Biocom's top executive has high hopes for the organization's first Global Life Science Partnering Conference.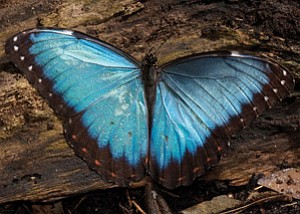 STAFFING: Health Care Reform Likely
Health care reform may be a permanent fix to provide every American with basic medical services, but look to temporary staffing firms to do a lot of the heavy — and challenging — lifting on the patient care recruitment front.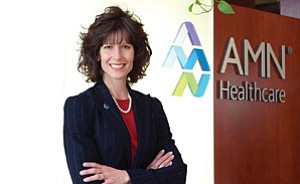 HEALTH CARE: Firm's Injectable Acetaminophen Aids Postoperative Patients
Befitting the company's name, San Diego-based Cadence Pharmaceuticals Inc.'s sales staffers are marching to appointments to get a share of the pain-relief business at the nation's hospitals.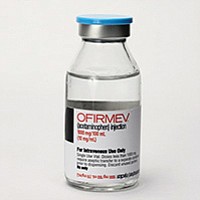 TECHNOLOGY: Firm Secures $7 Million in Venture Capital Funding
Verve Wireless, which operates from corporate headquarters in Encinitas, has hired a new CEO.
GOVERNMENT: Reform Helps Bridge Gaps Between Innovation, Implementation
As Congress works through the details related to financing health care reform, a little-known part of President Barack Obama's plan could provide an opening for local companies trying to get a foothold in the wireless patient-monitoring market.
San Diego-based CryoPort Inc. said that FedEx Corp. has launched a frozen shipping product using CryoPort's technology. Financial terms of the business deal were not disclosed.
When Chris Van Gorder looks out at the new central energy plant at Scripps Mercy Hospital, he sees more than just a structure that will provide power, plumbing, heating and air conditioning for the hospital's 111,000 patients each year.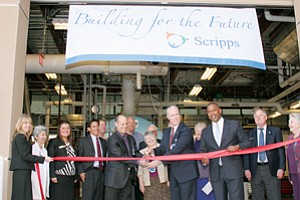 Carlsbad-based Life Technologies Corp. said it has developed with the University of Pennsylvania School of Veterinary Medicine a detection kit to test for salmonella in poultry eggs, providing a tenfold reduction in waiting time for accurate results.