Stephanie Glidden
Contributing Writer
Recent Stories
Serving Seniors announced that it raised $477,000 at its 5th annual Experience of a Lifetime Gala held recently at the Del Mar Country Club. With more than 350 people in attendance at the sold-out event, the funds raised will go toward nearly 200,000 meals for those in need.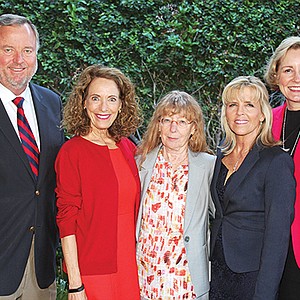 Chula Vista Charitable Foundation, an affiliate of The San Diego Foundation, announced that. at the 9th Annual CVCF Grants Celebration, $55,000 in grants are going to benefit Chula Vista residents of all ages and backgrounds for job training and workforce development resources. The grants were announced at the Reminiscence Therapy facility in the Glenner Town Square.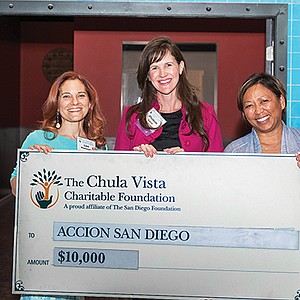 It's apparent this home in Solana Beach is not your standard issue Spanish Colonial from the moment you pull into the driveway.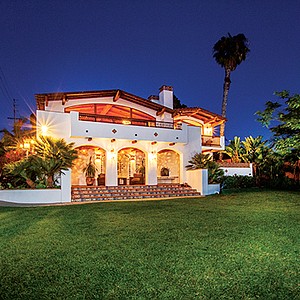 The La Costa 35 Athletic Club, a local nonprofit organization, announced that it raised more than $250,000 for the Boys & Girls Clubs of Carlsbad through its annual charity poker tournament.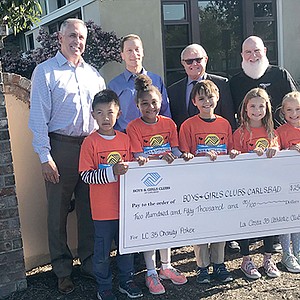 Home of the Month
The distinctive character of this new home overlooking the 13th hole of the world-renowned Rancho Santa Fe golf course is deserving of its "summer house" name. The sprawling estate is clad in crisp white siding and painted white brick.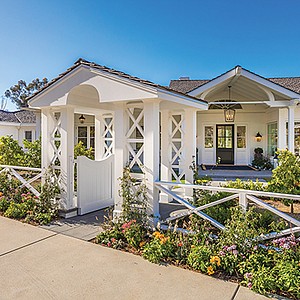 C.W. Driver Cos., a California-based builder since 1919 with seven offices in California — including San Diego and Carlsbad, announced that it hosted its third annual charity golf tournament benefiting San Diego-based nonprofit Solutions for Change.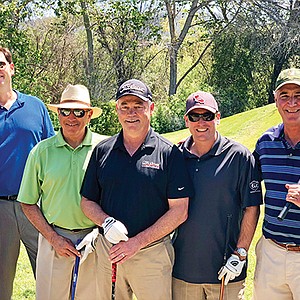 United Way of San Diego County received a $100,000 grant from the David C. Copley Foundation and will use it to grow its early grade attendance and literacy pilot initiatives in City Heights and Lemon Grove. The grant will also help United Way share best practices with regional partners for greater reach.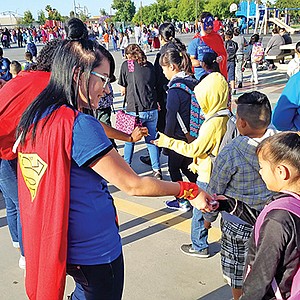 St. Madeleine Sophie's Center, an El Cajon-based nonprofit, announced that it received a $35,000 Project Innovation grant from NBCUniversal Foundation.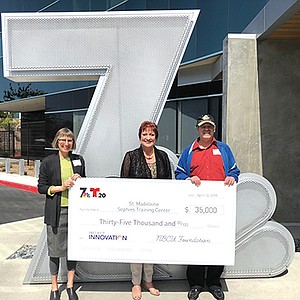 The Grossmont Healthcare District recently announced $90,000 in scholarships to 40 high school seniors who have expressed interest in a career as a health-care professional.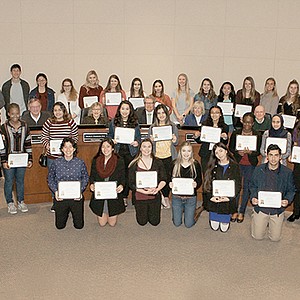 The masterful reincarnation of Prospect Place, the iconic California Modernist office building at the foot of Girard Avenue in La Jolla, into a collection of world-class, luxury residences is without equal. Now known as Muse La Jolla, it sits high above the sea that cradles the sandstone cliffs of the picturesque La Jolla Cove. The meticulous design of each unit's airy open flow showcases the finest interior materials and finishes. The result is a serene, indoor/outdoor living environment with a transcendent view. Step outside and an upscale village lifestyle — with art, culture, shopping, dining or a soul-soothing stroll along the cliffs — beckons.