The funding will be used to finance nearly half of the city's $158 million Pure Water Oceanside project, to be completed in 2022.
HOSPITALITY: $180M Project Will Add 387 Rooms and 400 Jobs
The city of Oceanside is about to get a major hospitality upgrade. The Mission Pacific Hotel and The Seabird Resort, two adjacent oceanfront properties, are scheduled to open spring 2021.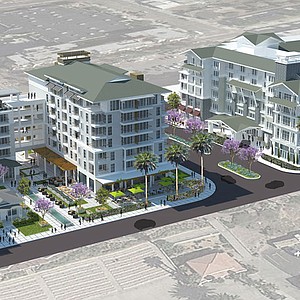 National Survey Ranks Cities Based on Amenities
Oceanside has been tagged by a recent national survey as the best little suburb with an urban feel in San Diego County.
Create search alert for "oceanside jewelers"