Photo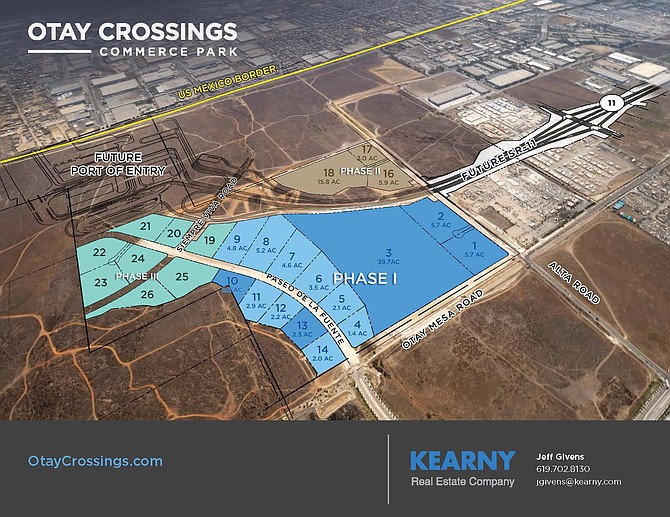 Final site work is underway on the first phase of a 311-acre industrial park in Otay Mesa. Photo courtesy of Kearny Real Estate Company.
Stories this photo appears in:
PROPERTY: Site To Be Adjacent to Planned Port of Entry
Site work is wrapping up on the $40 million first phase of what will become the 311-acre Otay Crossings Commerce Center at the eastern edge of Otay Mesa.