Photo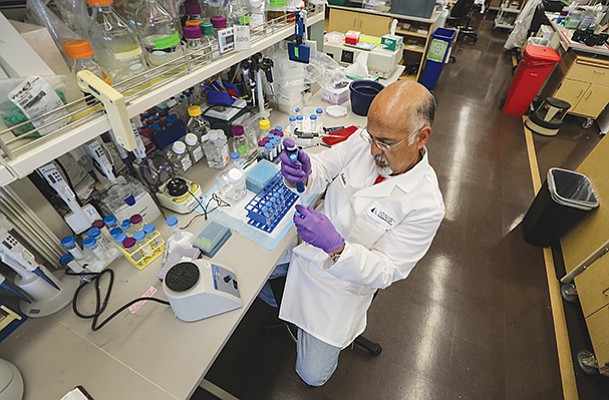 Research assistant Andres Berdeja at one of Ionis' labs in Carlsbad. Ionis pioneered antisense drugs that bind to RNA instead of proteins, which have been the focus of the pharmaceutical industry for more than 100 years.
Stories this photo appears in:
PHARMA: Partnerships and Promising Pipeline Boost Co.
When Stanley Crooke formed Ionis Pharmaceuticals in 1989, he saw the venture as a longshot. He told investors as much.