Photo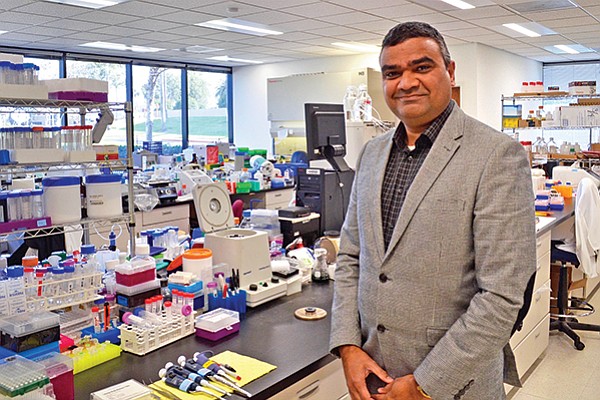 Suresh Chintalapati, Triangulum Biopharma's president and chief business officer, in the company's Carlsbad office. It specializes in designing and analyzing preclinical rodent testing, specifically in liver and metabolic drug candidates.
Stories this photo appears in:
Clients of Carlsbad's Triangulum Biopharma include the likes of NASA, or National Aeronautics and Space Administration. Yet Triangulum won't comment on the specific nature of the contract.