Photo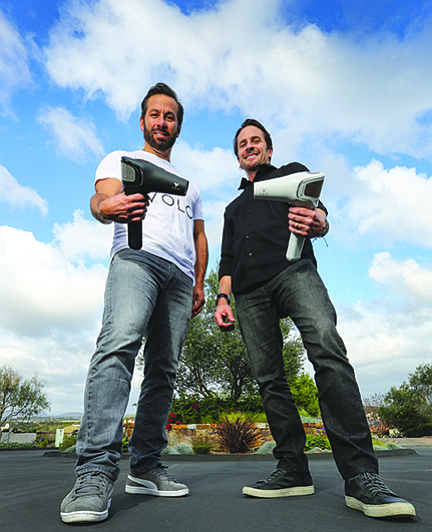 VOLO Beauty's co-founders Jonathan Friedman, left, and Ryan Goldman show their cordless blow dryer. The company debuted the product at CES.
Stories this photo appears in:
BEAUTY: Cordless Hair Dryer Was an Engineering Challenge
Ryan Goldman held his hand to the mouth of the roaring blow dryer, feeling its power and heat.