Photo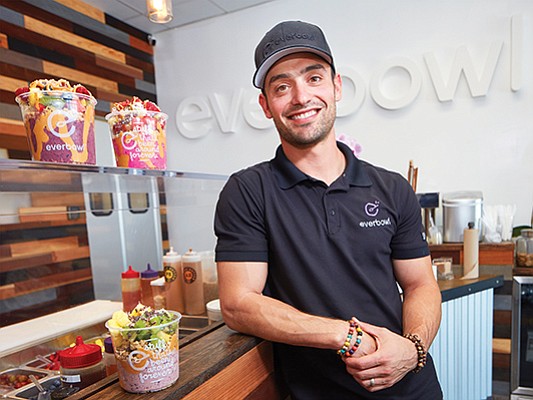 Jeff Fenster, CEO of Everbowl, at the company's Scripps Ranch store. Fenster says he sells more than 55,000 bowls a month at his locations.
Stories this photo appears in:
Eateries Adopt 'Superfood' Products and Labels as More Consumer Preferences Head Toward Healthy
For Everbowl founder, Jeff Fenster, who started the company in 2016 and now has 10 locations in San Diego and Riverside counties, using the word "superfoods" isn't to get consumers to believe superfoods are new to the market nor that they can cure or keep a person immune from diseases.