Photo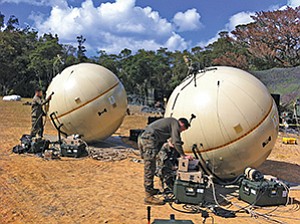 U.S. Marines work with two inflatable satellite dishes from GATR Technologies. Photo courtesy of Cubic Corp.
Stories this photo appears in:
Cubic Corp. announced in mid-January that it has gone to full-rate production on its GATR satellite dish contract for the U.S. Army. The decision means the Army can buy and field more than 800 satellite communication systems.