Photo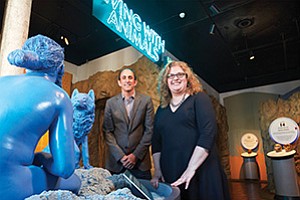 Micah Parzen and Tabitha McMahon, San Diego Museum of Man. Officials aim to create unique experiences.
Stories this photo appears in:
NONPROFIT: Institutions Shift To More Stable Business Model
Nonprofit museums are moving away from business models that rely heavily on traveling "blockbuster" exhibits to focus on strategies that require less financial risk.