Photo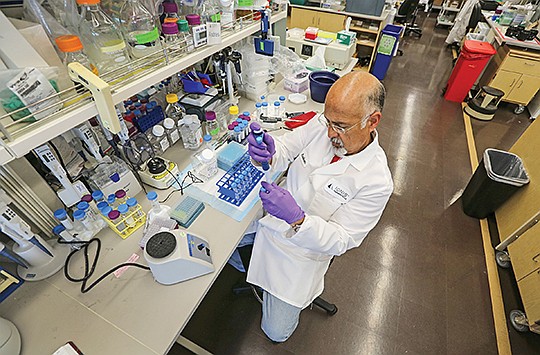 Research assistant Andres Berdeja at one of Ionis' labs in Carlsbad. Ionis pioneered antisense drugs that bind to RNA instead of proteins, which have been the focus of the pharmaceutical industry for more than 100 years.
Stories this photo appears in:
2018 Newsmakers
Every month in 2018 seemed to bring a major development at Ionis Pharmaceuticals, from a $1 billion deal to hope in Huntington's disease.