Photo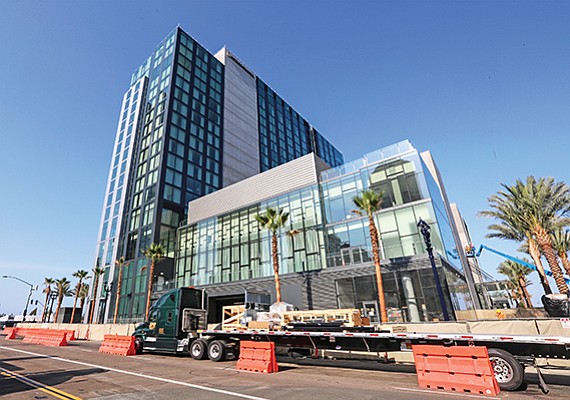 The 400-room InterContinental in downtown San Diego is slated to open late August. It is one of 21 hotels under construction and expected to open between 2018 and 2020 in the county.
Stories this photo appears in:
TRAVEL: In 2018, 77.5% Occupancy Expected; Biz Travel Makes Up 10%
On paper, San Diego doesn't look very good as far as the hotel industry is concerned.