Photo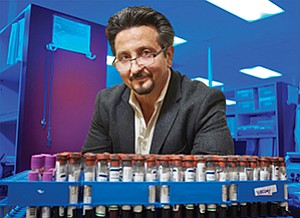 Ron Rocca expects Exagen's revenue to climb from $18 million in 2015 to almost $30 million in 2017.
Stories this photo appears in:
BIOTECH: Capital Will Fund Studies; Co. To Expand Sales Team
Exagen Diagnostics Inc., a Vista-based company that makes tests to diagnose lupus, has received $48 million from investors and lenders to boost commercialization. The dollars come on the promise of a new product, despite the company's rocky track record for product development.