Photo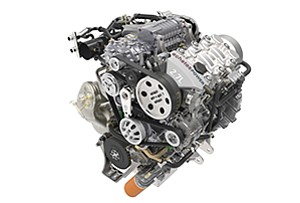 San Diego-based Achates Power sees a future for internal combustion engines with its opposed-piston design. The company recently received venture capital and a new U.S. Army contract. This is a three-cylinder engine with six pistons. Image courtesy of Achates Power INC.
Stories this photo appears in:
ENERGY: Investors See Future for Cost-Efficient, Energy Saving Product
Don't count on the gas engine to go away just yet. There is still a long way to go before electric power displaces gas and diesel, said David Johnson, CEO of Achates Power Inc. in Sorrento Valley.