Photo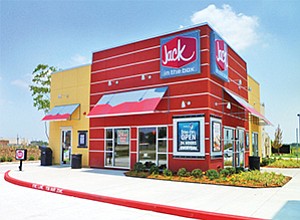 Jack in the Box operates 2,255 quick-service restaurants. The business model differs from its Qdoba unit, whose restaurants offer sit-down dining (and sometimes a bar). Photo courtesy of Jack in the Box Inc.
Stories this photo appears in:
DINING: Revenue Drops; Results Miss Analysts' Mark
The 726 Qdoba restaurants may be more coal than candy for Jack in the Box Inc.