Photo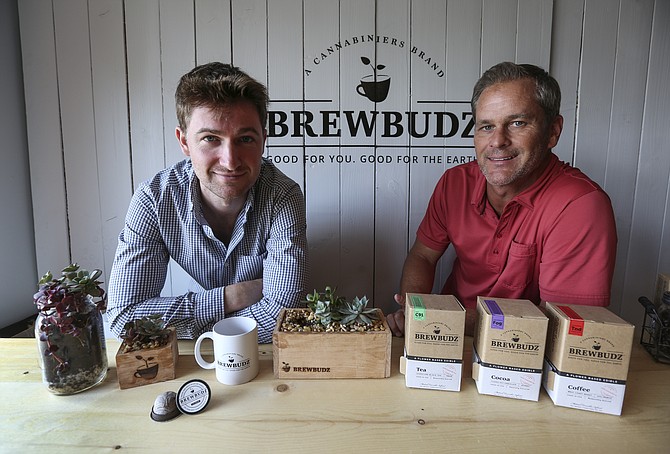 Kevin Love, left and Ren Bowden with Cannabiniers display some of the BrewBudz products. The method the company uses is said to improve the taste of edibles. Photo by Jamie Scott Lytle.
Stories this photo appears in:
Startup Provides Operational Know-How To Cannabis Cos. That Make the Product
A San Diego startup has its hands on a new technology that's being used to give your morning coffee a little extra buzz.