Photo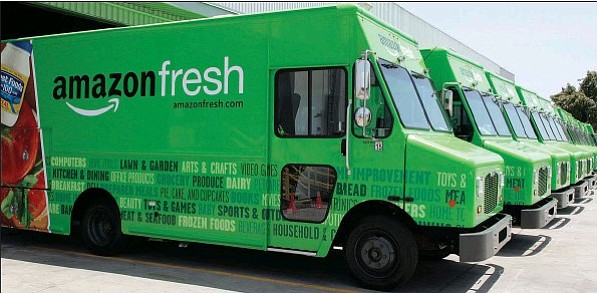 Photo courtesy of Amazon Inc.
AmazonFresh trucks began rolling in San Diego County in 2014, and much of Amazon's recent new infrastructure in the local market is geared toward delivery of food from other companies' stores and restaurants. That may change with its pending acquisition of Whole Foods Market.
Stories this photo appears in:
RETAIL: Whole Foods Buy Adds To Amazon's Distribution Prowess
Amazon Inc. is steadily growing its footprint in San Diego County, but it could take a while for the e-commerce giant to turn its recent acquisition of Whole Foods Market into a significant contributor to its fresh-food deliveries in the region's highly competitive local grocery climate.