Photo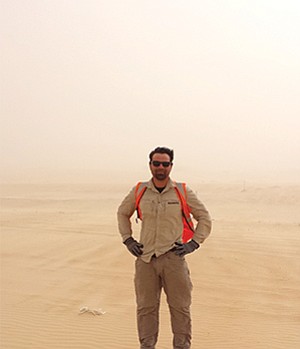 Joe Pendleton is senior electrical engineer with GroundMetrics who helped conduct tests in Saudi Arabia.
Photos Courtesy of GroundMetrics

Stories this photo appears in:
TECH: Its Geophysical Images Used in Energy Exploration
Finding anything under the Earth's surface is a tricky and often costly endeavor; doing it amid dust storms and camels in the Saudi Arabian desert can be even more trying. That is where San Diego startup GroundMetrics Inc. set out to prove to the world's largest oil company that its technology works.