Photo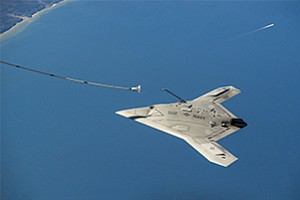 Northrop Grumman Corp.'s unmanned X-47B took off and landed on aircraft carrier runways. It's unclear whether the future MQ-25 Stingray will resemble the X-47B. Photo courtesy of Northrop Grumman Corp.
Stories this photo appears in:
Local companies bidding on a multibillion-dollar unmanned aircraft project got a little extra money from the U.S. Navy to fund their development work.