Photo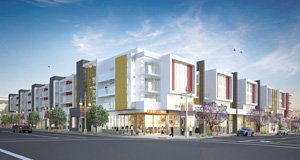 Mercado del Barrio will have residential, retail and other commercial elements geared to the Barrio Logan community of Southeast San Diego. Initial construction work is expected to get under way within the next few weeks.
Stories this photo appears in:
REAL ESTATE: Stalled For 20-Plus Years, $80M Development Progressing
After more than two decades of revisions and legal wrangling, construction will soon begin on the $80 million Mercado del Barrio, a mixed-use development that will bring affordable housing and the first major grocery store to San Diego's Barrio Logan neighborhood.