Photo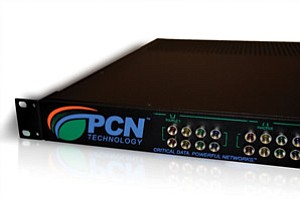 PCN Technology's system enables data to be transferred using existing wired networks
that perform other
functions.
Stories this photo appears in:
TECHNOLOGY: Flow Of Information Finds Its Way Around Interference
Call someone a birdbrain and you might be paying them a compliment. The electronics from PCN Technology Inc. mimic one feature of a bird brain. Far from being a drawback, it's a selling point.