Photo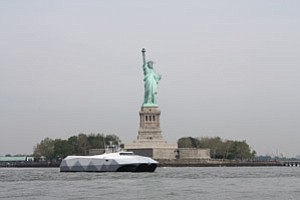 Stories this photo appears in:
DEFENSE: M Ship Innovates to Deliver Faster, Better, Cheaper Ship Designs for Navies Worldwide
What does M Ship Co. do for an encore? The San Diego-based company designed the M80 Stiletto, a small, experimental Navy ship that continues to turn heads. The ship created a buzz in June as it made appearances in New York and Rhode Island.