Photo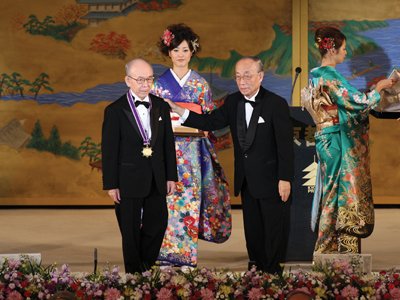 Isamu Akasaki, left, receives his Kyoto Prize during November ceremonies in Kyoto.
Stories this photo appears in:
TECHNOLOGY: Discovery of Blue Light-Emitting Diode Made White LEDs, Blu-ray Discs Possible
It was the missing piece of the puzzle. Semiconductor scientists had come up with light-emitting diodes, small electronic components that could produce light, in the 1960s.