The San Diego International Airport is looking to make parking, and hauling luggage between trips, less of a pain. Its new Airport Innovation Lab graduated its first cohort of startups Nov. 14, all of which focused on improving one of these two pain points.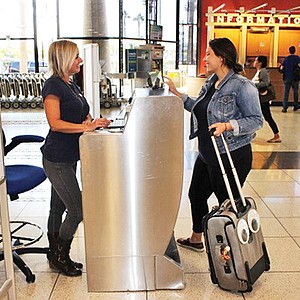 SOFTWARE: More Than 100 Data Points Tracked In Brewing Biz Processes
Water, hops, grain and yeast. Pulkit Agrawal became familiar with beer's four main components while working for San Diego's largest brewery, Ballast Point.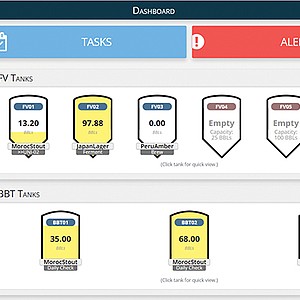 FOOD: As Eateries Struggle To Make Profit With Tech, Ghost Restaurants Open
The boom in food delivery apps available in San Diego has mushroomed exponentially the last several years. And, data shows they aren't going away anytime soon.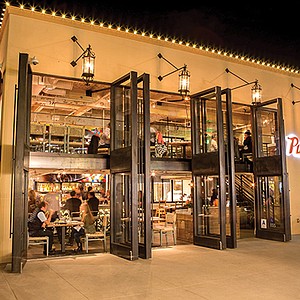 The team's inaugural home game will now be on Jan. 12, against the Rochester Knighthawks at Valley View Casino Center.
Four San Diego investors launched their own reality TV show, "VCs in a Van," showing how startup investments take place offstage.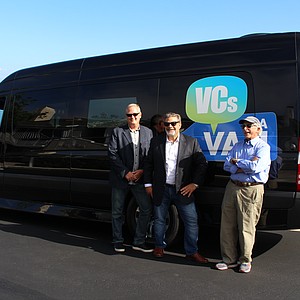 For Solana Beach resident, Sheila Olinger, the convenience of flying out of an airport that is smaller, closer to home and has $5 all-day parking made taking the first-ever California Pacific Airlines flight Nov. 2 from Carlsbad's McClellan-Palomar Airport a no-brainer.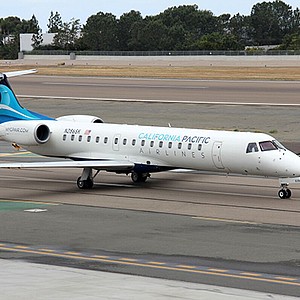 25-year-old Adler is the only local entrepreneur to make the list this year.
Shortboard surfing, 3X3 basketball, beach handball and individual kata have all hosted qualification events already.
It was shortly before the Great Recession of 2008-2009 that Tracy Zemke, founder of Personal Touch Dining catering company, switched her business' focus from corporate events to weddings.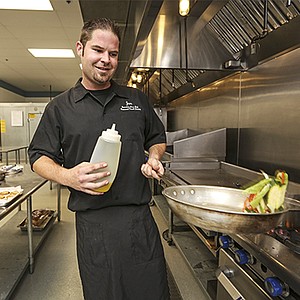 The temporary closure will affect approximately 115 employees, although Phil's is offering limited opportunities to work at other locations.
During an exclusive hard-hat tour in October of the then soon-to-be-opened $10 million Del Frisco's Double Eagle Steakhouse at the InterContinental San Diego hotel in downtown, general manager Michael Manoocheri stated: "There are steakhouses in every corner in this area, but, we hope to stand out by the ambience we've created."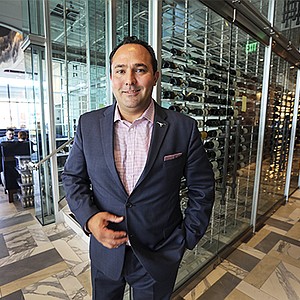 The airline debuted Nov. 2 with a flight to San Jose.
Early October, the San Diego County Board of Supervisors approved the McClellan-Palomar Airport master plan update. The 20-year plan includes: installation of an engineered materials arresting system at both ends of the runway at the Carlsbad airport; shifting the runway to the north by 123 feet to increase the separation distance between the runway and the taxiway; and extending the runway, possibly in phases, by up to 800 feet for a maximum of 5,700 feet.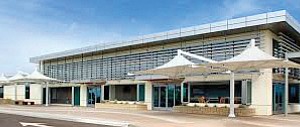 The Trump administration's 2017 Tax Cuts and Jobs Act, which, among other provisions, allows private jet buyers to write off the full amount of their new or newly-purchased pre-owned airplane's cost on their tax return, is prompting the nation's wealthiest to drop large wads of cash for their own exclusive winged-digs.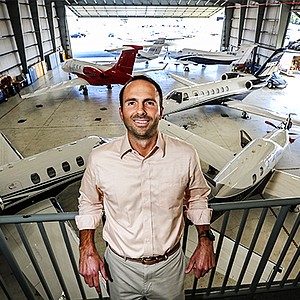 Located adjacent to America's Cup Harbor, the 92-room The Monsarez, currently Hotel Point Loma, draws on Portuguese influences with a mid-century modern feel.