SD TRAVEL LEISURE
Recent and archived news stories on: Airports, Conventions, Entertainment, Hotels, Gaming, Restaurants, Sports, Theme Parks, Travel...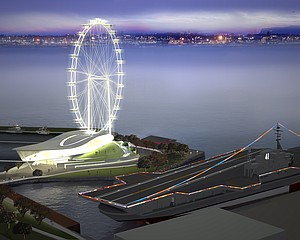 The Port of San Diego's Board of Port Commissioners is expected on Feb. 10 to discuss developer proposals to build a Ferris wheel near the USS Midway Museum in downtown San Diego, according to a port spokeswoman.
January 7, 2015 1:12 p.m.
Share