After months of deliberation, a U.S. District Judge found that Qualcomm's licensing practices violated antitrust law.
TuSimple, a startup developing self-driving trucks, will run a two-week pilot program with the U.S. Postal Service.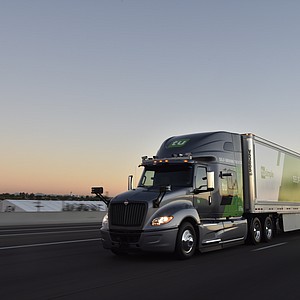 LEGAL: Incubator Includes Legal Services Office Space, IP Advice
After expanding its offices earlier last fall, Procopio is hosting five startups at its LaunchPad incubator at the firm's Del Mar Heights location. The nine-month program provides technology startups with office space and legal services, including assistance with valuation and intellectual property protection.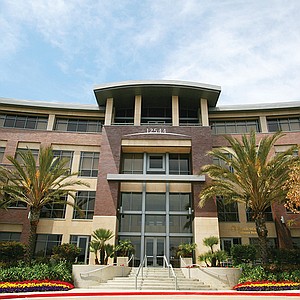 TECH: Customer Data Platform Casts Big Net Across Systems
San Diego-based software company Tealium closed a $55 million funding round May 15. The new funds will help Tealium grow as the competition heats up Chief Financial Officer Doug Lindroth said.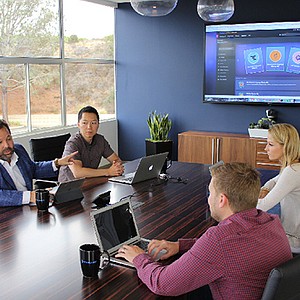 Tiled, a startup that lets users make interactive marketing content, raised a $1.5 million seed round led by Kickstart Seed Fund.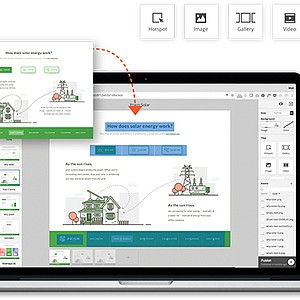 According to a press release, EnSight, also headquartered in San Diego, is an intelligent camera-based solution that is less costly and requires less infrastructure than traditional parking guidance systems.
Kevin Sayer has been president and CEO of Dexcom since 2011 and in 2018 was also named chairman.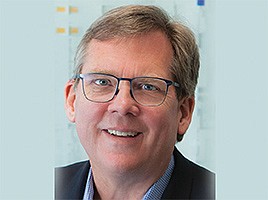 HEALTH: Hospitals Grapple With Use, Costs and Concerns
Rady Children's Hospital holds a world record for fastest genomic diagnosis. Instrumental in the feat: artificial intelligence.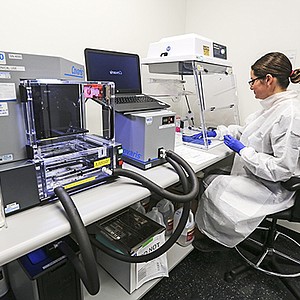 AT&T Inc. is laying off 101 employees in San Diego County, representatives of the employees' labor union said earlier this month. The cuts affect premises technicians who install new services and make repairs.
FUNDING: Investment Cycle Could Be Reaching Its End, Chairman Says
Tech Coast Angels, an angel investment group with five chapters across Southern California, invested $10.8 million into 58 startups last year. The total amount invested decreased slightly from 2017, when the group invested $14.2 million into 43 companies.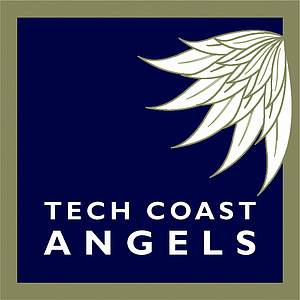 ENERGY: Battery Maker Plans to Move to Larger Facility
Flux Power Holdings Inc., which produces advanced lithium batteries for small industrial vehicles, reported a net loss of $3.8 million, or 8 cents per diluted share, on net revenue of $1.75 million during its third quarter, which ended on March 31.
BIOTECH: Co. Gets Licensing Fee From Argenx
San Diego-based Halozyme reported higher revenue and net income in first quarter results, thanks to the company's platform technology. Looking forward, the company is heading for an inflection point.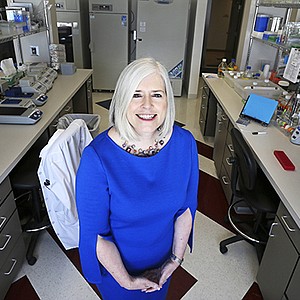 OFFICE: Monthly Rents Expected to Rise 3% to 4% By Year's End
Demand for office space is getting ever more intense, according to a report from the commercial brokerage firm Colliers International.
TECH: Electronics Specialist Has 40% of Revenue From Defense
Kearny Mesa-based Cubic Corp. reported 21 percent year-over-year growth in sales from January to March 31.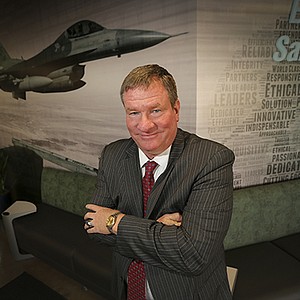 Tealium raised $55 million in a series F round that closed on Wednesday.