But the company won't say whether his departure was prompted by the widespread layoffs that are underway.
Seismic anticipates the acquisition will push it to $100 million in revenue by year's end.
Seqster's platform standardizes data from electronic medical records (EMRs), wearables, such as FitBit, and genomics reports, such as those produced by companies such as 23andMe.
The report also includes a fundraising benchmarks worksheet to encourage nonprofits to evaluate their own important data to help drive strategic planning.
By Tayler Reviere Verninas
May 3, 2018
RESOURCE: Water Reuse and Desalination Tech Is in Demand
Technology invented by IDE Technologies, an Israeli-owned water treatment company that has its Americas region headquarters in Carlsbad, is being used in demonstration projects in California that could change how the drought-prone state approaches wastewater reuse — and present the company with even more business opportunities.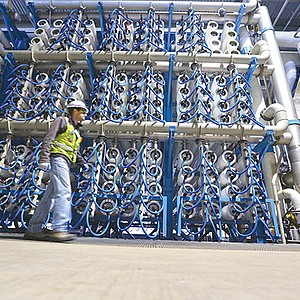 San Diego-based Origin Code Academy, which trains people interested in a career in coding, will begin offering courseware that teaches the fundamentals of HTML, JavaScript, and CSS for free at its website, OriginCodeAcademy.com.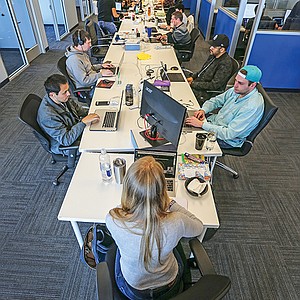 DEFENSE: It Disables Link; Military Said to Have Deployed System
Citadel Defense, a counter-drone company based in National City, is gaining interest and attention for its proprietary drone targeting system.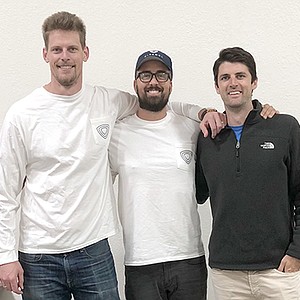 Nine companies were tapped to host a group of government and military representatives during the two-day tour.
STARTUP: Incubator To Take 1% to 5% of Accepted Companies
EvoNexus, the startup incubator with offices in San Diego and Irvine, will require the next round of companies it admits to give up a stake in their business in exchange for EvoNexus' services.
The company said its quarterly earnings incurred $310 million in charges related to its $1 billion cost-cutting plan announced in January.
ACQUISITION: Price, Regulators Part of Obstacles to Going Private
Since Paul Jacobs said his goodbyes to shareholders and the board of directors during Qualcomm Inc.'s annual shareholders meeting in March, the company's former CEO and chairman of the board has been relatively quiet.
Qualcomm Inc. (Nasdaq: QCOM) will cut 1,231 jobs in San Diego.
Envisage plans to offer free access to VaultRMS' Exposure Tracker as part of itsFirstForward training network.
TECH: AI Likely To Be Necessary Part Of Cleaning Operations
Brain Corp., which makes artificial intelligence-powered navigation software that lets machines operate autonomously, has inked a deal with Tennant Co., a publicly traded Minnesota-based company that designs, sells and markets cleaning equipment worldwide.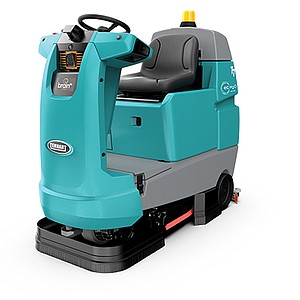 The new service will bring an affordable Wi-Fi experience directly to consumers' devices in Mexico.