SD TECHNOLOGY
Recent and archived news stories on: Alternative Energy, Automotive, Computing, Engineering, Internet, Nanotech, Software, Telecom, Wireless...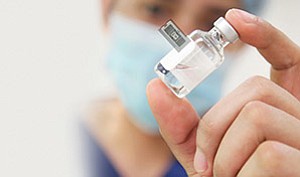 TECH: Carlsbad Co. Uses Radio Frequency in Labels To Help Monitor Meds
Tiny numbers on tiny bottles, which need an eagle eye. Trays and tackle boxes full of medicine, which need a good check before they go back into an operating room. Those are some of the less-glamorous details in the life of a pharmacy technician — details that MEPS Real-Time Inc. wants to automate.
April 28, 2016 1:05 p.m. $$
Share