MILITARY: Contractors, Forces Brace for Change As Fiscal Forces Play Out
What does lean look like?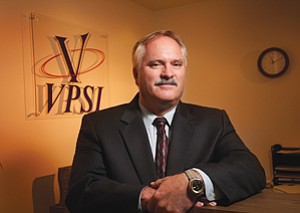 DEFENSE: They Pursue Key Technologies and International Markets
The prospect of Pentagon budget cuts has federal contractors rethinking their business plans.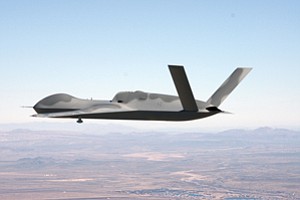 Robert "Brick" Nelson is Northrop Grumman's senior executive for the San Diego region, representing all business activities for the company.
PHILANTHROPY: Executives Mull the Strategy in Donations
With the rebounding economy, companies here and elsewhere are recommitting to philanthropic investments, but many are ever more strategic and results-driven in their charitable giving.
By Marion Webb
November 19, 2012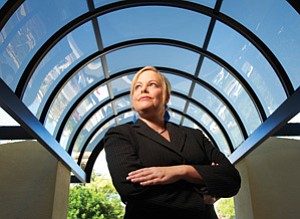 TAXES: Advisers Offer Insight on Various Options
The looming of the "fiscal cliff," a combination of tax increases and spending cuts, scheduled to go into effect in January 2013, also brings lots of uncertainty for the local financial and tax advisers of San Diego's wealthiest residents.
By Marion Webb
November 19, 2012
San Diegans who want to support nonprofits, schools and programs in their communities don't have to look very far for like-minded neighbors: Members of two philanthropic organizations, The San Diego Foundation and San Diego Women's Foundation, are actively involved in making their communities a better place.
By Marion Webb
November 19, 2012
Sharon Lawrence is president and CEO of Voices for Children, a nonprofit organization that provides volunteer Court Appointed Special Advocates (CASAs) to foster children throughout the region to ensure their needs are met in the courtroom, classroom and community.
DEFENSE: Sailors', Marines' Salaries Help Support Local Business
With 20 years of retail experience on Mission Avenue, Rick Wright knows the lay of the land in Oceanside.
George Brown is the executive director for the Armed Services YMCA, at Camp Pendleton, a private nonprofit organization whose mission is to provide programs and services to active duty military and their families with a focus toward the junior enlisted ranks to increase their quality of life, reduce stress, and strengthen families.
REAL ESTATE: Limited Space, Competition for Talent Drives Renovations
The task of equipping today's life-sciences corporate campus has moved well beyond installing the right number of lab centrifuges and test-tube racks.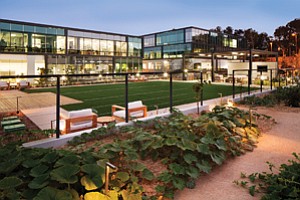 REAL ESTATE: Market Must Wait for Effects of Other Recent Acquisitions
Despite a history of mergers and acquisitions that have shrunk local life-science real estate footprints, several large companies in the sector are now boosting their San Diego County presence.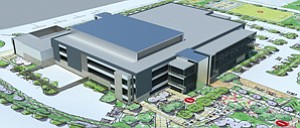 BUILDING: Top Companies Keep Building on Reputation
The 13 companies on the San Diego Business Journal's 2012 Tenant Improvement list generated just under $324 million in projects in 2011, a 10.3 percent decline from revenues in 2010.