SCHOOLS: Public and Private Institutions Provide Avenues of Opportunity
A post-secondary education by American workers is increasingly the clearest pathway to the middle and upper classes. The day when people could leave high school and provide for their families by working in a local industry is fast disappearing from the American landscape.
David Pyke is dean of the School of Business Administration at the University of San Diego. Formerly, he was professor of operations management, and associate dean at the Tuck School of Business at Dartmouth College.
ECONOMY: Vista Helps Company Consolidate And Save Money
ometimes being in the right place at the right time can be a key factor in economic development efforts.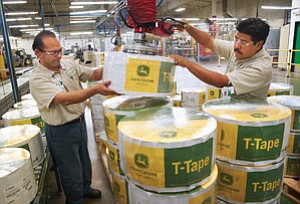 REAL ESTATE: The Properties Benefit from Location, Even Neighbors
Which of the dozens of gleaming Class A office properties in San Diego County generate the best returns for the owners?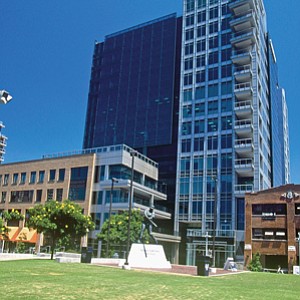 STRUCTURES: Otay Mesa Draws Industrial Business; North County Offers Deals
San Diego County's industrial property story has long been a tale of haves and have-nots.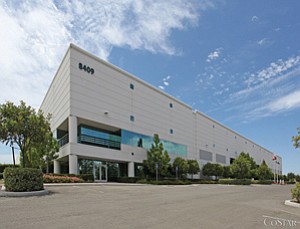 Scott Kaats is CEO of Bycor General Contractors Inc.
WORKFORCE: Women Look to Take Leadership Roles on Company Boards
Karin Eastham wants to bring something to company boardrooms: conflict.
By Cathy Yarbrough
July 23, 2012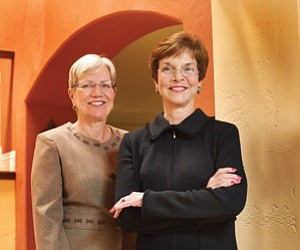 WORKFORCE: Valuable Input Is Brought to the Decision-Making Process
Women are more than half of the U.S. population and control two-thirds of U.S. consumer purchasing power.
By Cathy Yarbrough
July 23, 2012
Marilyn O'Neill is the founder and CEO of Nautilus Environmental, a feisty little company of scientists applying toxicology, biology, and ecology to understand, to navigate and to solve complex environmental issues.
MARKETING: Retailers See Need and Necessity Of Having Multiple Online Channels
San Diego Hardware has now been in business for 120 years, and operators of the Kearny Mesa retailing stalwart point to a key decision made in the late 1990s that helped ensure its longevity into yet another new century.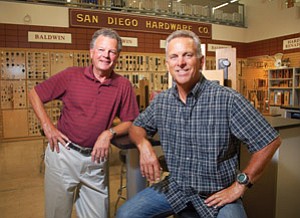 Marketing: Fighting 'Showrooming' Takes A Variety of Tactics
Retail experts have recently debated the extent of a problem that has come to be known in the industry as "showrooming."
Bill Thaxton is a senior vice president with Flocke & Avoyer Commercial Real Estate, and has specialized in leasing and selling shopping centers in San Diego for 32 years.