Local Cos. See Deep Pool Of Investment Dollars And Potential Access to Biggest Foreign Market
Local biotechs are increasingly teaming up with deep pockets in China, tapping flush investor groups that only recently became safe bets for companies guarding trade secrets. In the past 18 months, deal after deal has been announced with involvement from Chinese investors — a new trend for local life science companies that historically received very little cash from that part of the globe.
LAW: Patents Don't Always Lead to Market; Candor Counts in Process
Get a patent, sell the product. Easy-peasy, right?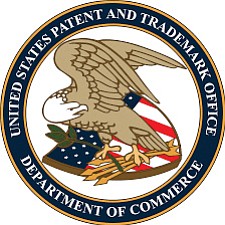 Clashes With Companies, Regulators Raise Question: Is San Diego-Based Co. FRAND or Foe?
It's a fairly straightforward process. Modern-day Thomas Edisons dream up the invention. Their lawyers draw up the patent. And the technical splendor of that patent leads to a licensing agreement with Consumer Product Manufacturer X, which wants to use the invention in cutting-edge devices such as smartphones.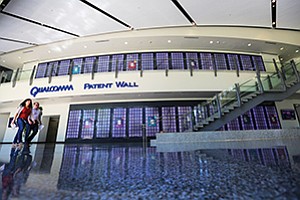 MARKETING: Museum, Petco and Music Keep Brewer Ahead of Game
Among local brewers apparently benefiting from a go-bigger strategy — on a local, national and global basis — is San Diego's AleSmith Brewing Co. Owner Peter Zien said the Miramar-based company in 2016 saw approximately 30 percent growth from the prior year in both revenue and barrels brewed, reaching about 35,000 barrels.
Crowded Market, Limited Shelf Space and Other Factors Force Brewers to Have Solid Business Strategy
Brewers like Jim Crute, who has owned and operated Poway's Lightning Brewery for the past decade, are finding that this is a critical time to assess their place in a craft beer industry where growth is slowing, and where retail shelf and tap space is getting increasingly tough to conquer.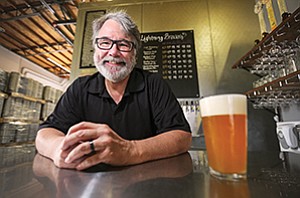 HOSPITALITY: $7M In Redevelopment Spawns Dramatic Transformation
Among the latest additions to La Mesa's burgeoning downtown restaurant scene is the full-service Farmer's Table, billed as a "farm-to-fork" eatery with a menu emphasizing locally sourced meats and produce.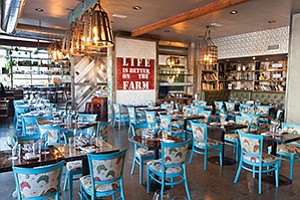 Sycuan, Viejas Investing in Hotel Space to Capture Revenue Growth
The East County casino scene is experiencing a burst of activity.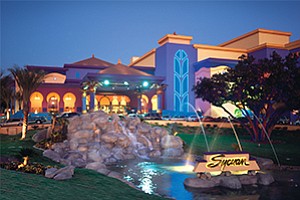 Genomatica Uses Licensing Deals to Stake Its Claims In a Growing Market
What San Diego company shares the industrial process of the craft brewing sector, the genetic engineering know-how of the local University of California campus and the business model of a big local wireless company — all while offering a sustainable alternative to petrochemicals?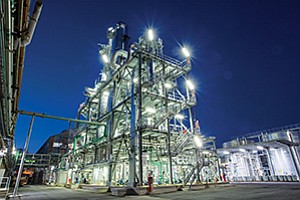 Swinerton Sees Bright Future in Monitoring, O&M as Well as Construction
Swinerton Builders didn't see itself operating and maintaining renewable energy plants when it entered the solar industry nine years ago. As a general contractor, it just wanted to build them.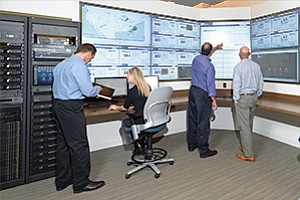 FILM: It Would Include Help in Production And Distribution
San Diego doesn't easily double for other cities, but in the new Netflix series "Ingobernable," Balboa Park's Spanish Colonial Revival architecture and the tall shadows of downtown at night make for a convincing Mexico City.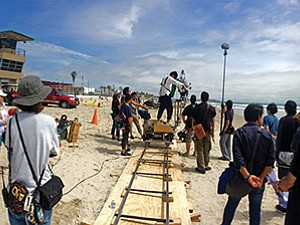 Drawing New Visitors, Building New Properties and Attractions Are Part of Keeping, Expanding Market
Things were already going well at the USS Midway Museum — yet another year of record attendance — when someone there noticed a detail that may point the way to future growth.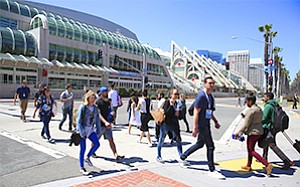 OFFICE: Workers Find Affordability, Flexibility While Avoiding Isolation
San Diego's coworking community continues to flourish, responding to demands from entrepreneurs for more flexible workspaces.