ICW Group Insurance Cos., a San Diego-based group of property and casualty carriers, has hired John Novak as chief operating and strategic execution officer.
San Diego-based ResMed in first quarter earnings on Oct. 26 reported $523.7 million in revenue, a 13 percent year-over-year increase.
FOOD: CreativeApproach Translates into 3X Growth
Michael Antonorsi was in his teens when he wrote a bucket list of three activities: travel South America by car, train in France as a chef and sail to New Zealand.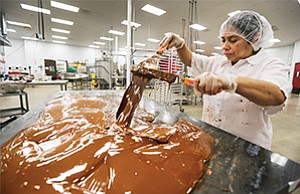 COMMERCIAL: Artists Must Use Creativity for Pricing
Michael Carini prides himself on his brush stroke, along with his business acumen.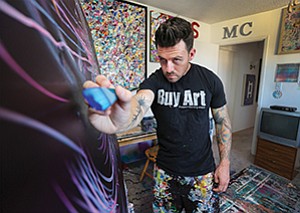 MARKETING: Tourism Among Industries That Leverage 'Relatability'
Jesse Weinberg founded Global Yodel in 2011 as a travel website featuring locals' perspective on their hometown. It just so happened the platform was suited to ride the coming wave of influencer marketing.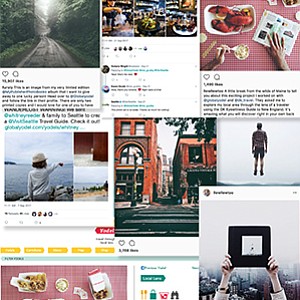 SeaWorld recently announced the elimination of 350 positions nationwide as part of a restructuring, following declines in attendance and revenue.
Sheppard, Mullin, Richter & Hampton, LLP was recognized with the 2017 "Outstanding Law Firm" award from the San Diego Volunteer Lawyer Program, the oldest and most comprehensive pro bono legal services program in San Diego County. SDVLP serves the most vulnerable members of the community, including the homeless, the abused,
By Randy Frisch
October 26, 2017
Neighborhood Healthcare, which has 12 health centers in San Diego and Riverside, has tapped Rakesh Patel as its new CEO.
San Diego Mesa College and C.W. Driver Companies recently broke ground for construction of a $12.8 million fine arts building on the school's Clairemont campus.
The proposed $160 million Legacy International Center in Mission Valley has been approved by the San Diego City Council.
Qualcomm Inc. has filed lawsuits against Apple Inc. in China, seeking to ban the sale and manufacture of iPhones in that country, Bloomberg News reported late last week.
Qualcomm Inc.'s wide-ranging ad campaign pointing to its role in creating the smartphone ecosystem has covered billboards and hit the TV. Now it has taken a turn into film.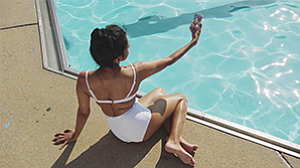 The Marriott Residence Inn Chula Vista, built by Baldwin & Sons in Otay Ranch, opened to the public Oct. 13 with a formal grand opening slated for Oct. 19.
By Ray Huard
October 16, 2017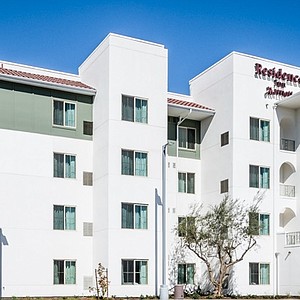 Cybersecurity expert Stefan Savage received a "genius grant" from the John D. and Catherine C. MacArthur Foundation.
An affiliate of San Diego-based Excel Hotel Group has purchased two neighboring hotels in Mira Mesa for $25.17 million, according to CoStar Group and public data.