SD SERVICES
Recent and archived news stories on: Accounting, Advertising, Consulting, Jobs, Food, Insurance, Law, Printing, Public Relations, Security...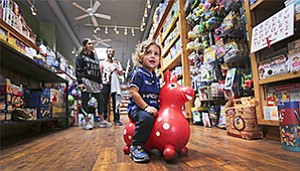 RETAIL: They Focus On Customer Service, Create Community Feel
Say you were thinking of buying a new-to-market toy like the Zipes Speed Pipes Performance Pack, a hot item among the under-13 crowd. (The holidays are around the corner, after all.) Sure, this network of pipes that a toy car zips around at breakneck pace looks fun in YouTube videos.
Prev Next